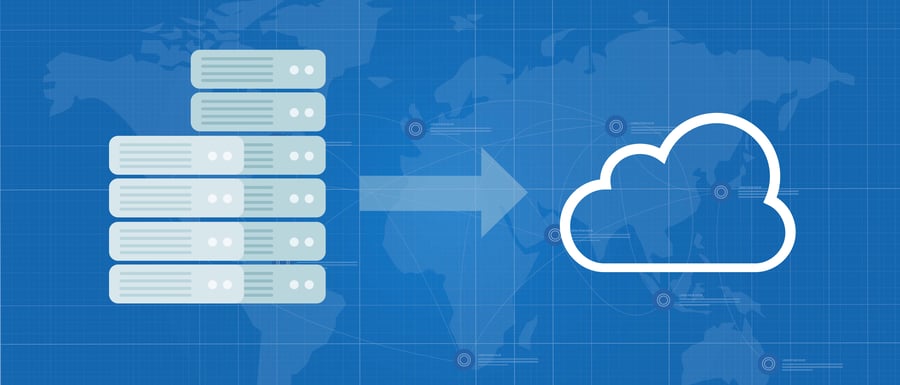 The global pandemic has seen more and more enterprises, independent of their size, shifting their strategies to the cloud, reinventing their services and offerings, becoming more cost-efficient and agile to achieve improved efficiency and performance.
According to IDC reports, by the end of 2021, 80% of enterprises will put a mechanism in place to shift to cloud-centric infrastructure and applications twice as fast as before the pandemic.
As on-demand, cloud migration is playing a vital role in achieving end-to-end digital transformation, more than ever, the cloud is helping businesses reopen, reinvent the wheel, and outmaneuver uncertainty.
In fact, businesses that are willing to abandon hardware or software solutions that are no longer operating at optimum capacity and are ready to move on from outdated and increasingly inefficient legacy infrastructures, such as aging servers or potentially unreliable firewall appliances, are now turning to experience the benefits of cloud computing. The process requires detailed analysis, planning, and execution to ensure the cloud offerings are compatible with business needs.
For businesses that are considering cloud migration for the long-term advantage, there are a lot of factors that they want to consider — from the challenges and the benefits to the cloud service model and type that is right for their business needs.
Challenges that your business needs to manage
It's not about getting there to the cloud; it is about planning the cloud migration by outlining clear goals and priorities. One needs to answer various questions like - will this migration reduce the costs? Is it secure? Is it simpler? All these questions bring to the ultimate question: Will the cloud migration be robust enough to outrun the hassle a business is dealing with? Well, the answer varies from one organization to another. In fact, cloud migration has a huge list of challenges:
Not every application can move easily. You need to decide which one you should keep, and which do you wreck and rebuild.
You must consider all the options that support rebuilding the applications, so they perform optimally in the cloud.
The game isn't over by moving the applications, one must look for what's the best way to manage—Do they have the right people and skills?
Prioritizing of applications to resolve key infrastructure and application dependencies, and reduce time, risk, and cost by identifying necessary remediations.
To migrate at scale, buy-in from stakeholders across the business is crucial.
Benefits your organization can reap
The public cloud offers several benefits over on-premises virtualization - streamlined application development, more flexible and scalable systems, and faster time to market —why are you dragging your feet when the cloud has benefits to offer?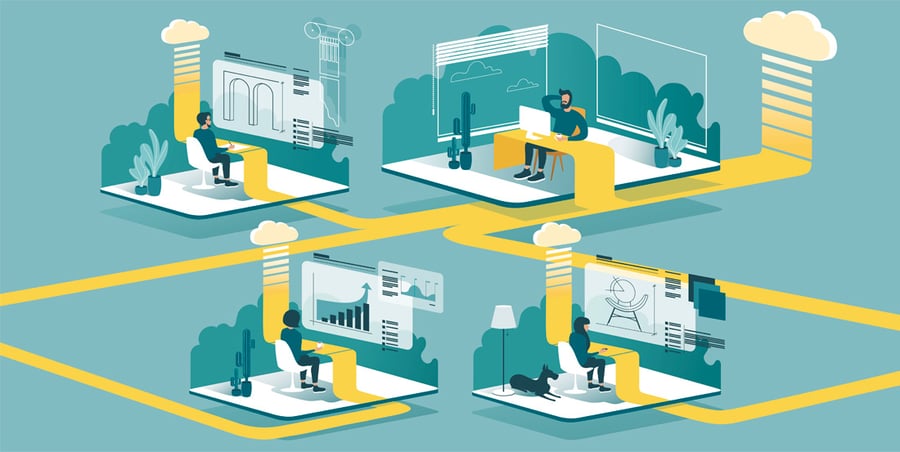 Faster and Easier to Scale: With the everchanging market trends and demands, organizations must deal with huge chunks of data and storage, and requires an easier and faster way to scale up applications. Scaling within the cloud doesn't require purchasing new physical servers and it is also easier to purchase software capacity and storage whenever needed.
More Cost-Effective: Switching to the cloud means you will pay only for what you use. For example, on-demand scaling also makes cloud migration more cost-effective. You don't need to run at peak capacity unless there is a demand, you can keep a minimal set of nodes up during low-traffic times and scale when needed.
Highly Secure: Enterprises experience security breaches and vulnerable threats most often. With cloud migration enterprises can store their files, and data more secured with end-to-end encryption enabled, this makes it harder for cybercriminals to access. There is no single point of failure as different applications and types of data are stored in different sections of the platform.
Access on the Go: Migrating to the cloud makes it easier for enterprises to manage and coordinate with customers and employees located in different geographic regions as applications can be accessed from anywhere at any given point of time without having to transfer files or data.
Get Your Cloud Service Right
Now that you've understood the challenges and benefits, your next step is to decide what cloud computing service model you want your cloud service provider to take care of, and what you want to control in-house. There are three most common strategic service models:

Infrastructure-as-a-Service (IaaS)

Infrastructure-as-a-service is ideal for companies that want to retain complete control on infrastructure and manage their applications and software in-house. With the self-service IaaS, the service provider offers pay-as-you-go access to networking, the infrastructure including the storage capabilities and physical servers.

Start-ups and small companies prefer IaaS to save money, reduce costs, and secure data storage, backup on creating hardware and software.
Large companies prefer to retain complete control over the infrastructure. Cloud offers flexible options in storage demand; one can simply scale up or down the cloud's capacity.
Companies experiencing rapid growth prefer IaaS for its scalability, they can shift out specific hardware and software as their need evolves.

Platform-as-a-Service (PaaS)

PaaS offers a complete managed framework that enables organizations to focus on development without having to worry about the underlying infrastructure. It allows you to build and manage customized applications. Also, a PaaS can streamline workflows when multiple developers are working on the same development project. Enterprise applications that are built using a PaaS provider are available in the cloud, they are widely available to employees and customers located in different locations. This enables collaborative work even if teams work remotely. Some examples of PaaS providers include Google App Engine, OpenShift, and AWS Elastic Beanstalk.

Software-as-a-Service (SaaS)

SaaS delivers software and application through the internet. With SaaS, the provider manages all technical aspects, from applications installation or upgrades to analytics and infrastructure. Clients can typically access the application in a browser, so there is no downloading or installation. Major SaaS providers include Salesforce, GoToMeeting, and Google G-Suite.

Cloud migration and management are essential for businesses that are serious about productivity, competition, security, and flexibility. Cloud migration has a lot of advantages, like improved scalability and lower costs by helping the business to save on IT costs and benefit from the latest infrastructure required to gain a competitive advantage.

That is why no matter the type of cloud services you need, Innominds cloud engineering solutions can help you in tailoring your cloud requirements to fit your organization's needs and ensures you have a better cloud experience and reap greater benefits from your cloud investment.
Download this case study to learn how Innominds migrated most of the AWS resources and infrastructure which included WebApp servers, databases to Azure cloud for a client.