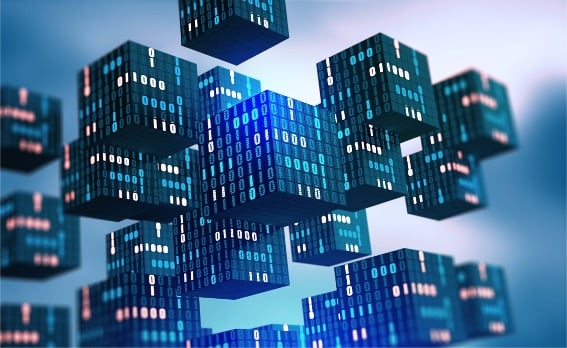 More and more businesses are looking to apply blockchain technology in data management and information security. Blockchain allows the management of records of contractual information over a system or application that has a distributed network of participants. The unique and trustworthy format of the system allows for businesses to collate and collaborate without fear of tampering of data from within the system or outside of it.
While there has been talk of the technology's capability of enabling evasion from regulators, blockchain is now widely used for legal transactions. It is perceived as the best security solution even as the level of security is dependent on the architecture of the blockchain model and applicability.
What makes blockchain so secure is the traceability of every action, and its immutability due to the nature of information storage, where each block of information, with a unique security key, is linked to the other blocks in the system, and vice versa. Any weak link can be easily detected, and the bigger the blockchain, the better it is.
In the near future, it is anticipated that blockchain will become an irreplaceable part of a wide variety of industrial applications, for doing business while protecting all sensitive data. We can successfully implement blockchain in cyber security, payments and transfers, secured digital identity management, notary, asset traceability, information reconciliation, smart traceability, etc.
Payments
Payments made through the blockchain are easily verifiable, since there is a record of the required information at any moment inside the system. Perhaps, as one of the most popular usages of the technology, blockchain in digital payments eliminates third-parties, guarding information as confined within the system and also makes it easier and more cost-effective. Blockchain transactions are also effective against hackers, or any attempt to falsify a particular record, because changes are visible across the whole network. If data in a single block were to be tampered with, it will be detected easily across all the blocks. Cross-verifications of information will also make any effort towards malpractice evident pretty quickly.
Another challenge in making digital payments is customer verification. Data trails can pick up on asset tracking that will prevent identity thefts, as well as prevent money laundering. When new individuals or new businesses enter into a financial institution, blockchain can assist in electronic verification through tracing of ownership of assets. Time and money that is spent on manual customer verifications through physical documentations can be saved. Blockchain enables traceability in all transactions, and in asset tracking.
Innominds saved 60% of the transaction time and 40% of the transaction cost that is spent on manual process with Blockchain.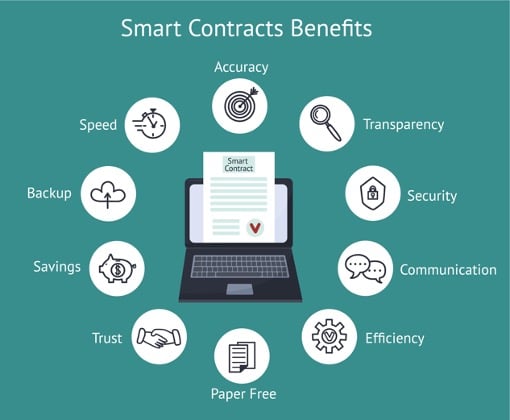 Smart contracts
Smart contracts also work in the same way that payments and transfers work in that it eliminates the need for manual documentation. Designing digital processes to cut down on manual document hand-offs and storage enhances the safety and security, as well save the time and cost needed to generate manual contracts. A real-life use case of generating digital smart contracts might be mortgage origination, where mortgage applications, their validations, approvals, and commitment formalities can all be managed through the blockchain. The applicant can easily track the progress throughout the whole process.
Smart contracts through the blockchain prevents outside influences. Interactions with intermediaries and service providers is reduced along with the paperwork.
Digital identities
Digital identity management is one of the top priorities of the present times, since private information is sensitive and can be manipulated for the wrong reasons. Governments as well as companies collect such private information to maintain a register of their employees, clients, and partners. The safety and security of this data is of great importance, especially when it is stored digitally. With the GDPR and data privacy laws tightening around the corporate IT structure, protecting such data from hackers and misuse requires better data management with better technology. Hence, digital identity storage using blockchain technology is important for client and customer facing ventures.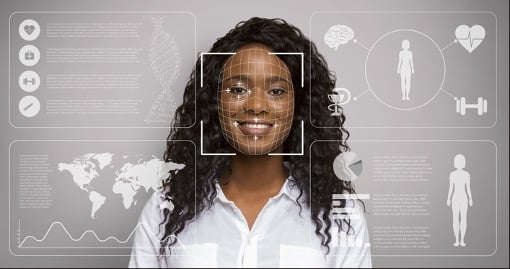 IoT systems
IoT devices and systems collect millions and even trillions of data points, that may amount to zettabytes (ZB), which need to be stored in different locations and environments. IoT devices collect data from monitors, sensors, metadata, personal information and other metrics for analysis. There should be clear defining terms for managing both sensitive and insensitive data. Who can share the data, how much information needs to be shared across a specific channel, and what compliances are to be met for each category of data: all of these need to be answered when dealing with data collected from IoT devices.
And, when there are multiple stakeholders taking charge of the data, as in the case of billions of connected devices across the world, there is a need for a unified system for storing this data, also. Hence, the applications of blockchain in IoT security can make the connected devices function as a unified system, holding every stakeholder responsible for protecting sensitive data.
Concerns about IoT security has surged in the recent times, leading towards a change in the way businesses manage device security along with services. Comprehensive handling of data with automated systems that handle such data, and similar advances have changed the way businesses handle IoT data. And thus, sensitive information can be protected with blockchain and advanced encryption methods.
Big data
Working with blockchain requires a huge amount of computing power that can hardly be procured with a centralized storage solution. However, since the computation is distributed across individually powered storage systems in a blockchain environment, any large amount of data can be processed, even in a wide network.

Big data processing is hence not a challenge for blockchain, except for data mining, or attempts at intrusion. This ensures security and integrity across the entire blockchain. The distributed cloud storage network will also drastically reduce the expenses incurred otherwise.
Supply Chain
Supply chain management entails a lot of processes that range from product supply to vendor management, and demand forecasts. Designing digital ecosystems with blockchain can assist retailers in tracking product/produce lifecycle to ensure quality and quantity.
Adopting a blockchain ecosystem will also help enterprises gain end-to-end visibility, where usually auditing and adhering to compliances become long-winding processes. With multiple parties involved, tracking information will prove to be tedious. With these multiple upstream vendors that sometimes renders multiple copies of data unnecessarily, it will be hard to identify the most recent and reliable status. Blockchain easily addresses these challenges, simply by the nature of its architecture. Further, unauthorised data sharing is prevented because of high inter-visibility.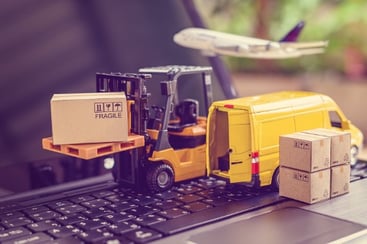 Staying true to the revolutionizing effect of the technology, blockchain is now integrated in many practical real-world applications. The resilient nature of the technology makes it easy for the system to rehabilitate itself in case of a failure. Information is guarded thoroughly with each additional block of encryption, increasing transparency within a network of stakeholders. Blockchain also does away with inter-dependencies, making digital transactions, data storage and information management much faster.
Innominds goes a step ahead in implementing blockchain by automating governance, regulatory compliances, data security and privacy and data management. Advanced encryption systems through Hyperledger, Ripple and Ethereum ensures security at rest and in transit. You can become hacker-resistant with Innominds blockchain management which finds and remediates threats across the cloud, external networks and endpoints.