The next generation of digital work solutions are here and they are setting the new and progressive standards of doing business. The new VDI (Virtual Desktop Infrastructure) solutions that replicate the exact work desktop environment for the employees allows the flexibility to work away from desks. Although DaaS (Desktop-as-a-Service) solutions have changed the way enterprises delivered apps and services to the customers, there hasn't been a robust solution to taking work away from the office, especially during perilous times such as this. This is where the Workspace-as-a-Service solutions takes the mainstage and transforms business app delivery in a secure and stable manner.
Workspace-as-a-Service or WaaS, is a virtual desktop environment that today's workers in the digital space can utilize to obtain flexibility with regards to workspace location for document sharing and work application interactions. In yet another addition to the on-premise to cloud transitions, for a digitally transformed enterprise organization, workplace virtualization services like WaaS can disrupt the virtual and out-of-office work support, enormously.
The impact and spread of such diverse solutions may increase more dynamically with the recent pandemic encouraging many workplaces to go digital. Workspace-as-a-Service market is expected to reach a valuation of USD 8.54 billion by 2025 from USD 4.90 billion in 2019. The CAGR is at 9.7% over the 2010-25 period. This means at least double the growth from 2019 by the year 2025. Many predictions point to an even larger usage post the pandemic.
WaaS

vs DaaS
WaaS is a more advanced form of the Desktop-as-a-Service (DaaS) model which provides the basics of a desktop workspace. DaaS remains a skeletal framework that gives the user a virtual environment with their operating systems and additional application installations step-by-step. Whereas, WaaS is a 'single-shot' deployment of the work desktop with the OS accompanied by much more like, the anti-virus protection, supporting apps, data storage, data backup, etc. That's an entire package of software and not just the bare minimum. Since apps are delivered together at the beginning, there is no need to perform custom installations for each application unless there is an additional support requirement.
Even with these differences laid out between WaaS and DaaS, these terms are used interchangeably to address the virtual workspace delivery and services.
The advantages of a cloud-based workspace solution
As fewer and fewer operations of businesses are staying on-premise on local servers, and the cloud platforms and applications are gaining traction at a much faster rate, it is only natural for businesses to consider a bigger move to the cloud. There are several advantages to moving business apps and services to the cloud. They also serve to keep the business afloat for a longer period of time owing to their increased flexibility and service availability.
Accessibility across geographies
Work equipment, associated applications and document accesses are usually restricted to the work locations and geographies. This model of work is bound to go extinct as companies and their employees seek flexibility and scalability above rigidity. The cloud delivered WaaS desktops provide this flexibility by deploying all the necessary office functionalities, remotely.
The cloud workspace service can be deployed at end point devices like a desktop, laptop, tablet or smartphone of the user. This means that the physical devices and their location do not limit the capabilities of a WaaS virtual environment.
More business
Services rendered 24/7/365 have the added advantage of making more business than the average hours of open business in any regard. As organizations are making this possible through multi-location service offerings and round the clock service availability through virtual assistants and more, businesses are open for longer period of time in a year on average.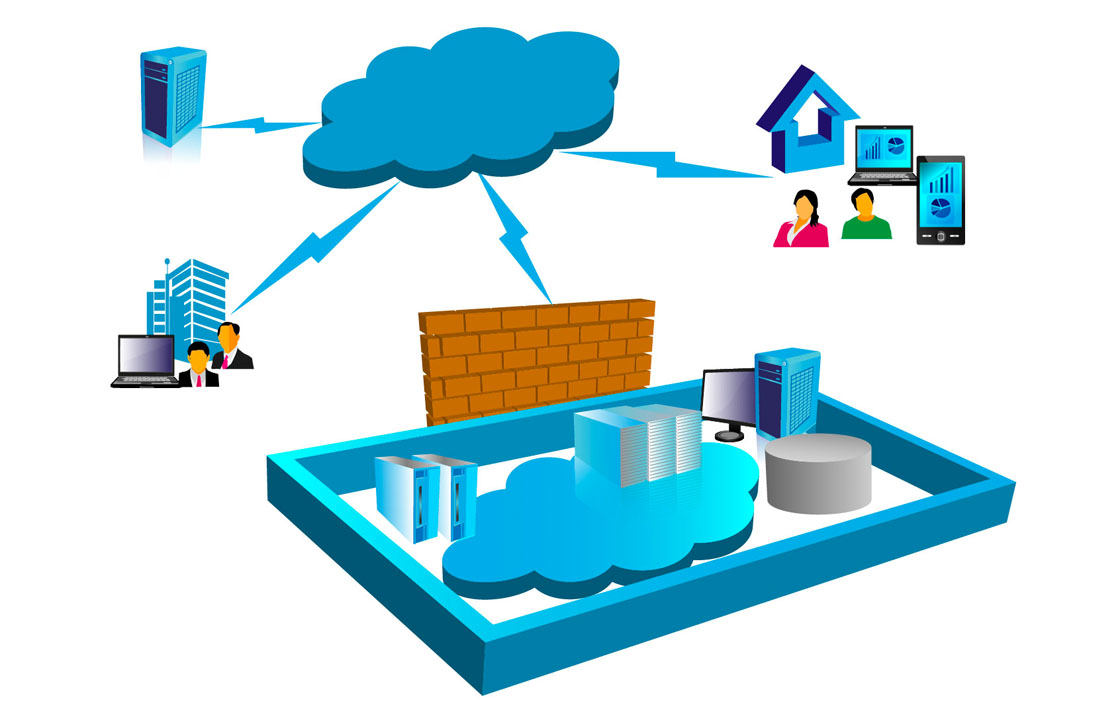 When employees are provisioned with the work flexibility they deserve, they have the choice of working from their homes or from a different office location when the need and occasion arise. This gives them an opportunity to look at work from a more comfortable position. Even the leaders and CEOs can jump in on updates from anywhere they want to as the global pandemic pushed people to think outside the box.
This translates as more business for companies as work from home was not a choice when the usage of business apps was limited to the work locations. Thus, it becomes an essential choice in a modern world. As we move into the future, it can be said that things are changing and adapting to the expectations of the new decade.
No dependency on internal IT
WaaS offers independence from internal IT team from being responsible for controlling the infrastructure, data and security. The applications needed for each person's work is delivered through the virtual environment without much hassle. Individual setup for each system from an IT operations team is not necessary, as the services perform from a onetime installation with the entire security, back-up management, and all other essentials.
Since there are many outstanding WaaS service offerings out there, companies can also cut down on the costs for developing a solution in-house. These solutions can also be up and running in a very short time, like within a week or so.
Better security
Virtual environments are secure digital workspaces that are quite immune to most threats through the internet. All the data remains secure as there is a back-up in the cloud. Built-in backups are a part and parcel of the VDI solutions and thus it can recover data when and wherever needed. The backups are usually performed periodically, whether weekly or on a monthly basis.
Besides, since the virtual desktop includes security applications along with them, WaaS does not need additional security software installation. The WaaS services also supports disaster discovery in case of system failure or other disasters.
Save cost
WaaS can be beneficial to small businesses that start with BYOD model. Though they may not be sustainable over a longer period of time with changing requirements, it can be beneficial to cut costs during the initial stages. In a few simple steps, the WaaS desktop can be set up and ready to go. It can also work well for those that depend on just a few applications that are easily deployable.
Enterprise mobility solutions

from the Innominds lab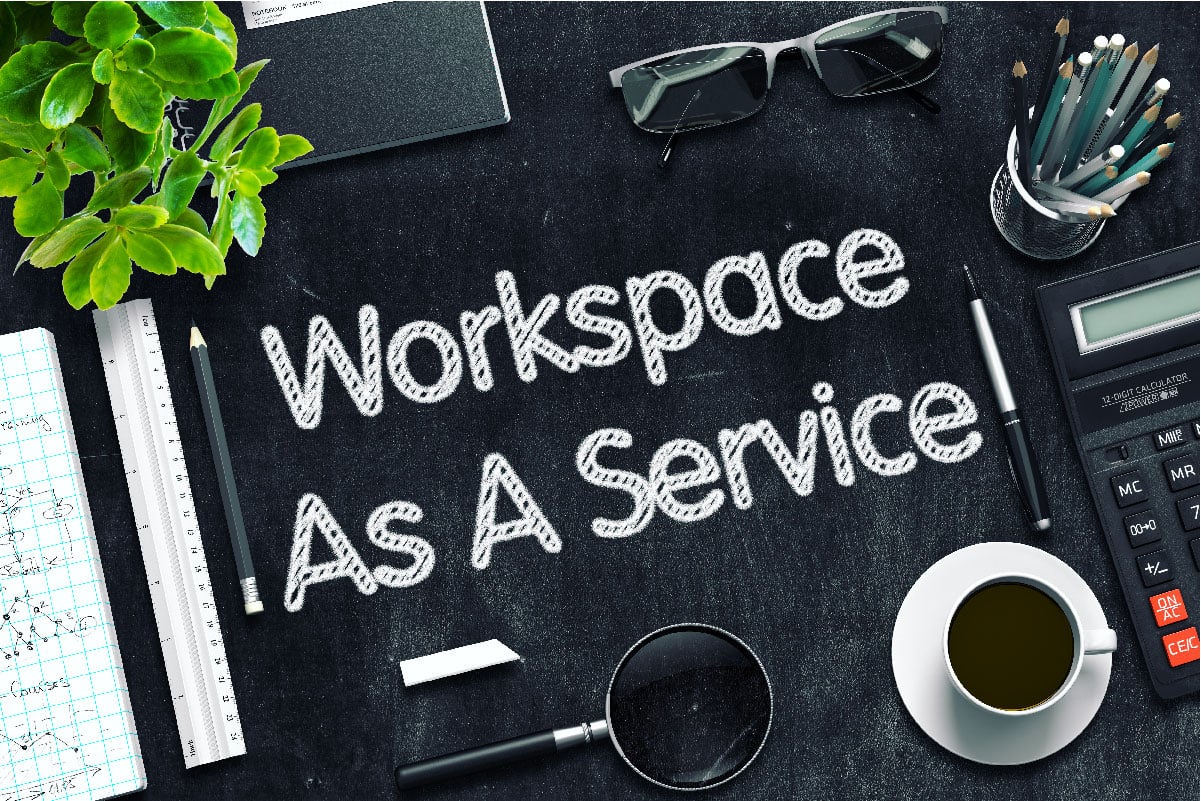 Innominds developed a 'Workspace-as-a-Service' platform that can help enterprises securely deliver apps and data (CIFS, SharePoint, etc.) to any device (phone, tablet, Mac or PC). Intelligent workspace services such as these enable enterprise IT teams to easily deploy and manage desktops that act like the real PC environment for work away from the office location, and also in different geographies.
The enterprise mobility solution allows employees to operate from anywhere in a secure way while staying compliant to security policies. The solution resulted in a capex saving of up to 95% and apex savings of up to 50%. The solution also went on to win an Award for Desktop and Application Delivery. Industry experts recognized the platform's unique cloud-native VDI 2.0 technology.
Innominds played the key roles of developing the cloud platform for mobile apps and their design, quality engineering and User Experience (UX) enrichment.
More than

just

app building
To develop the client's solution, we applied our expertise not only to building the apps but also in engineering the mobile platform, i.e., cloud, multiple mobile OSes, data and apps connectors, user space, admin console, etc.
Furthermore, we developed the two critical components – Workspace-as-a-Service and Workspace.
Workspace-as-a-Service

to securely deliver apps and data to any device

like,

phone, tablet, Mac

or PC. We did this by

building

the

connectors on the cloud

.

Workspace

is

available on any device

that delivers

a consistent user experience

.