Complex IoT integration with enterprise systems for device connectivity solutions unpacks the massive potential of IoT for all businesse

s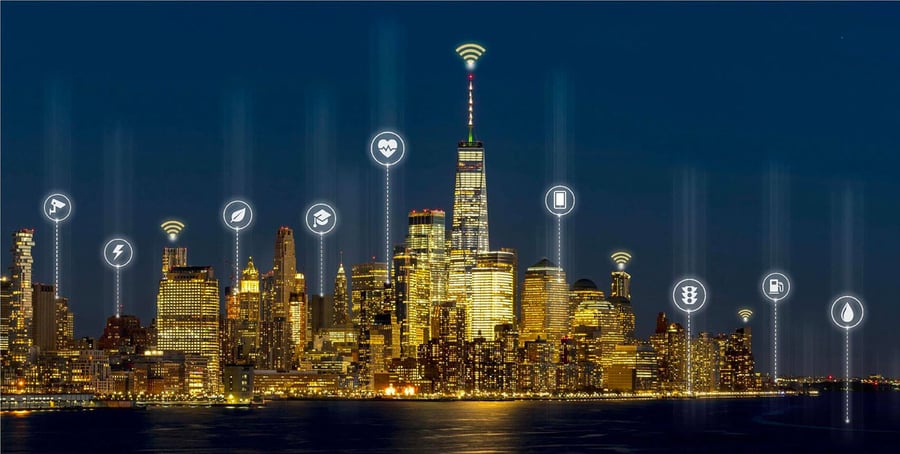 IoT devices are integral to the organizational ventures and even daily operations of companies that have them intertwined in their applications and services. Managing the various characteristics of IoT systems, the volume and velocity of data and other data management aspects have become a challenge as IoT becomes more and more defined and integrated into many businesses. Therefore, IoT integration plays an important role in making data collection and business logic relate to each other for the all-around applications performance.
IoT integration simply means making independent applications work well with the data collected. IoT devices, data, application and platforms along with other assets and connected devices are amalgamated to make valuable business solutions. Successful integration of IoT is essential to making businesses profitable with a clear outlay of strategies.
Connected devices and IoT systems garner information and analytics that are essential to running the business and they are tied to the servers, whether local or in the cloud, and other partnering systems or applications. IoT integration captures the data from the devices and transfer them onto applications that automate processes, extract insights and aid real-time monitoring. Without the right form of integration IoT devices bring sparse business benefits into the organization.
Cloud computing becomes indispensable for IoT operation
The global cloud market has grown to more than USD256 billion in 2020, keeping with the earlier predictions from Gartner. The growth is 17% more than the previous year and is expected grow further in 2021. Cloud computing can enhance applications and extract more benefits from IoT systems and has thus become an indispensable part of IoT implementation. The main reason for the rapid cloud adoption is the demand for information without delays in a timely manner which is only possible through the cloud applications.
Cloud-based solutions for IoT implementations can provide several benefits to the business such as, storage and availability. Data can be better managed to cater to customer needs as most devices would be connected to device apps that generate useful outputs for the user. This is not easy and requires tailored edge processing and data control since IoT is susceptible to privacy related problems.
Storage
Hosting applications in the cloud means unlimited storage that can be easily scaled with increasing and new requirements. IoT devices gather trillions of data points that are in ZB (Zeta Bytes) each year. According to IDC forecasts, around 41.6 billion IoT connected devices will generate around 79.4 ZB of data by 2025. Whereas, traditional systems have limited storage capabilities that incurs huge expense and maintenance.
Accessibility
Edge networking through customer touch points such as wearables or POS (point-of-sale) systems bring in huge amounts of data to the central systems that needs processing and analysing through rigorous integration. Cloud applications provide flexibility in provisioning easy accessibility to services through Software as a Service (SaaS). Users can access data from any location through related apps.
Data collection, transmission and visualization
IoT integration is incredibly complex, and even though IoT generates a lot of excitement and innovation it still cannot work well with traditional business and operating models. The technology and skills used varies drastically for an ideal IoT integrated platform.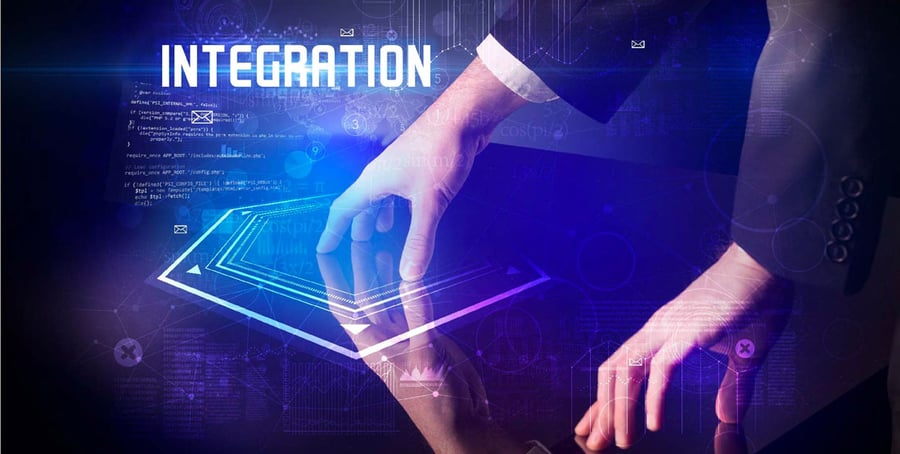 Connecting IoT to the API enterprise stack is the first and foremost of the integrations to be addressed during implementation. IoT initiatives include edge computing, fog computing, multi-platform interconnections and more. The data through all the channels should be neatly integrated into the rest of the organization. Large and distributed systems might need an API-first approach that will take care of most of the multi-platform needs for a particular solution. Especially for mobile and cloud applications, API management becomes a top priority.
Choosing the right network gateways by identifying the communication requirements of a particular solution will be the next step. According to the specific need of each implementation, the IoT devices can be fitted with the right technologies and the right applications.
A variety of IoT protocols and edge processing technologies can shape the ideal solution for a particular set of products or a certain industry as a whole. Protocols such as MQTT, HTTP, AmQP, etc., can be difficult to adhere to without partner collaborations and some IoT service providers can assist in quickening the deal.
Additionally, IoT data analytics and visualization platforms such as, Spark, Kafka, AWS RedShift, etc. (for analytics), and Powe BI, Kibana, etc. (for visualization) are effective and widely used for IoT integrations. Most IoT devices are used by regular users and these tools can provide powerful and comprehensive log visualizations and 'fuzzy matches' to analyse the complex IoT data streams.
IoT integrations across various industries
Although IoT is pervasive in almost all industries, there are few industries that have successfully and widely used IoT in their operations. These implementations have wrought great returns in business value generation and ease of operations.
Banking
IoT applications in the banking sector has reinvented the market by expanding the avenues for banking, enabling more self-service portals and gateways for customers. ATM machines and mobile banking applications have been successfully integrated into the banking system.
Financial institutions are said to have invested USD153 million in IoT in the year 2018 alone. IDC Financial Insights forecasts that the retail banking industry could invest up to USD16 billion in digital transformation technologies. This proves to be a valuable investment as it reduces the burden of operations on banks and their employees while opening up new opportunities for banking revenue. Furthermore, it has endowed the banks with other partnerships through reward systems in commercial tie-ups.
Retail
The global internet of things (IoT) in retail market size is expected to reach USD 94.44 billion by 2025, at a 21.5% CAGR. New and ongoing evolutions in retail such as omni-channel shopping enable retailers to provide an improved customer experience. Virtual try-on kiosks in brick-and-mortar retail shops give a visually thrilling and enticing experience to users that allows them to compare their looks donning apparels and accessories. Airports have manual check-in kiosks preventing long check-in queues. McDonalds used RFID technology to pass on social sharing to try their samples, and now, they are planning on fitting cups with RFID tags to limit refills and save the environment. These are just a few examples of how enterprises are using IoT-based marketing initiatives.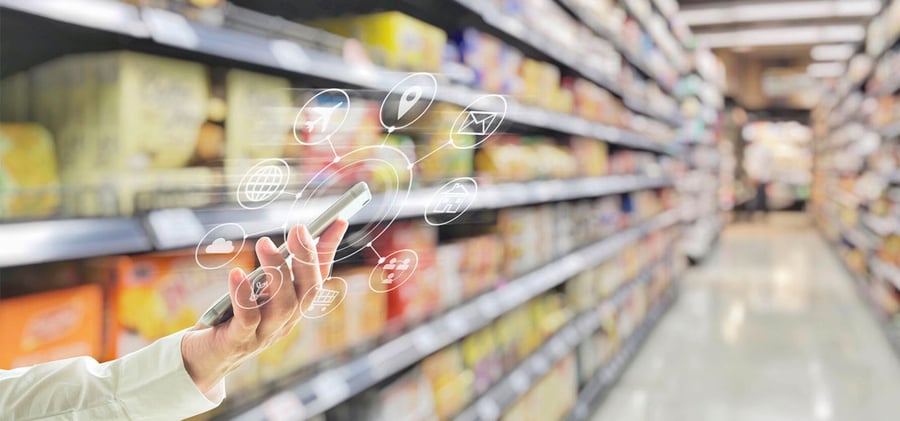 Smart marketing initiatives using newer and advanced tracking solutions like BLE (Bluetooth Low Energy) and the RFID, provide quick and incentivised shopping with just a smartphone or tablet. The ads and offers can also be shared with the customer's social networks, creating wider interests.
Automobile
The automobile industry has also made use of IoT from production to retail sales. Perhaps the most rampantly used IoT initiative is in transportation of vehicle parts and other assets through the inventory and to other plants for fitting. Later, they are shipped across the globe with the use of location sensors. The sensors help to track replacements or repair orders accurately without missing reports or theft incidents.
From assembling the parts and finding minute errors in measurements of the fitted parts and their alignment, IoT devices detect and assess every part of the manufacturing process. Further, fuel efficiency monitoring, engine and transmission design creations and in-vehicle TPMS sensing, are all done with the help of IoT devices.
Supply chain and transportation
The supply chain and goods transport industry has benefited from IoT devices a great deal since they can adequately track packages and sensitive items across large distances. Pallets can be fitted with location and telemetric sensors connected to apps that gives real-time notifications to concerned managers and coordinators.
Over the years, the logistics industry has seen a huge growth in revenues and ROA through these advanced technologies in IoT. We are seeing more and more usages of the high-tech solutions that IoT integrations can provide for pharma, automobiles, retail and other commodities in recent years, and more so during COVID-19.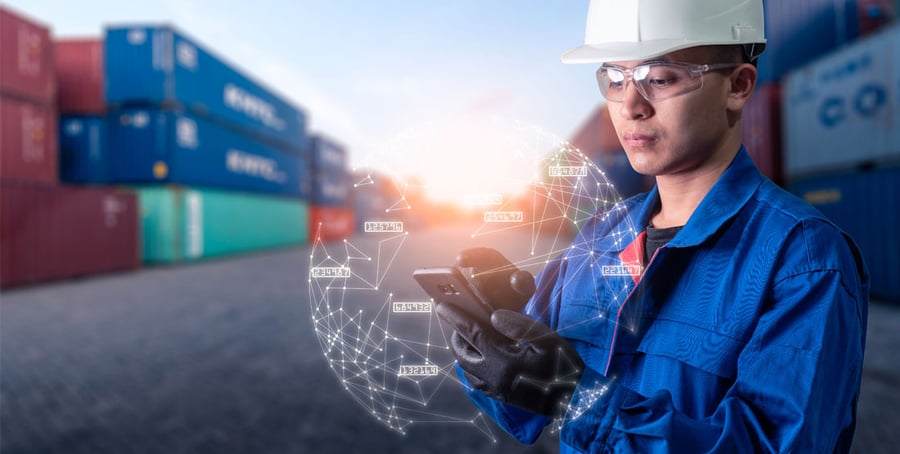 Earlier, it was challenging for insurance providers to know for sure whether a claimant was being completely transparent about their medical requirements. It was also not easy to keep up with health records that could be duplicated or misrepresented inadvertently by the patients or hospitals. Moreover, especially in the case of the elderly the health history and regular health check-ups were hard to track.
Things changed with IoT health monitors and connected devices. These devices and apps could hold entire patient health history and provided an easy method to track doctor's reports, health check-up statuses, avoiding duplications and fraud. Insurers are now able to automatically trace any irregularities while also enabling them to provide their customers with the best payment models.
Since these devices could point out problems in a person's health before it becomes a major medical case, it effectively assisted both the patients as well as the insurance payers to avoid preventable scenarios and unexpected expenses.
Integrated IoT medical devices for early breast cancer detection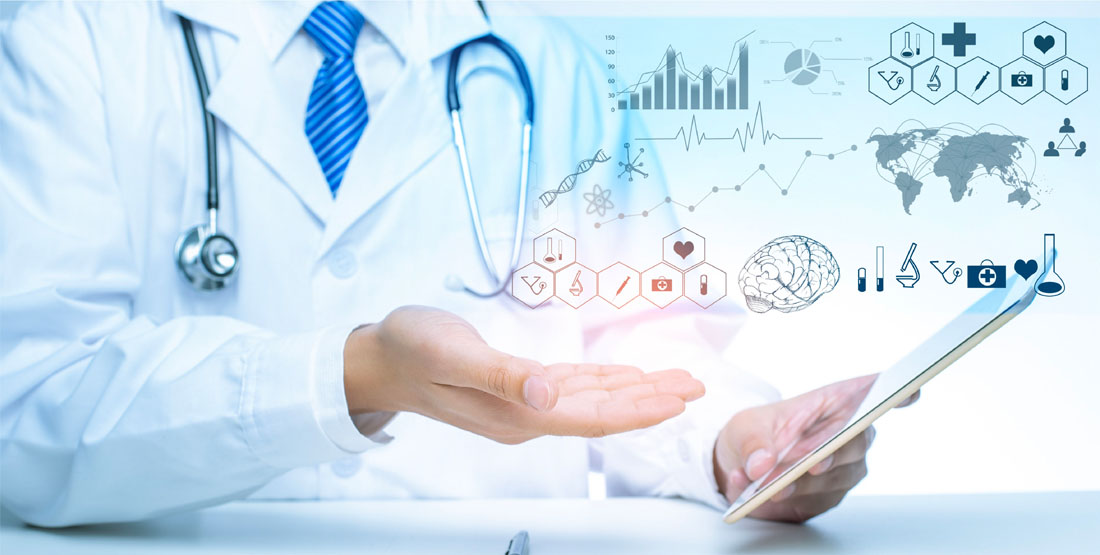 Multi-device and multi-application implementations take time and effort to find success. Full digital offers from IoT solutions providers like Innominds can navigate much of these difficulties through their years of trial and error in the field of IoT.
IoT medical devices have been a boon to the medical industry in making medical care accessible to the public. Recently, Innominds developed an IoT medical device solution to realize the inventor's dreams of changing the way the world detects breast cancer. Breast cancer detection device development for the client was a full 360 degrees venture for Innominds covering tracking, devices, gateways, security, digital signage and check-out systems. Being faced with the challenges for the go-to-market, clinical trials etc., the customer needed a multi-disciplinary team to own the complete solution development.
Our services included:
Breast cancer detections at an early stage has been a life-saving intervention for many survivors. Converting the concept of early detection devices into a reality required expertise in hardware device development and design, wireless gateways, software development, ID and manufacturing partnerships.
As a result, Innominds realized multiple concepts across device, apps, and cloud to develop an integrated IoT solution platform.
Several protocol requirements and security clearances make the product an FDA-cleared technological breakthrough that can provide a safe, ultra-sensitive and reliable clinical breast examination with immediate, objective, digitized results for the patients and doctors.
IoT analytics platforms such as Innominds' iFusionTM can integrate analytics smoothly into any solution, helping you to take valuable decisions at the right time.