Advanced technologies such as IoT, blockchain, edge computing and computer vision are helping address the need for real-time data for efficient and reliable cold chain warehousing and transportation.
Now that Pfizer and BioNtech, and Moderna have announced successful trials of their COVID-19 vaccines, the anticipated challenges in the distribution of vaccines has highlighted one of the biggest problems in supply chains and logistics—the lack of real-time data on condition and location of consignments.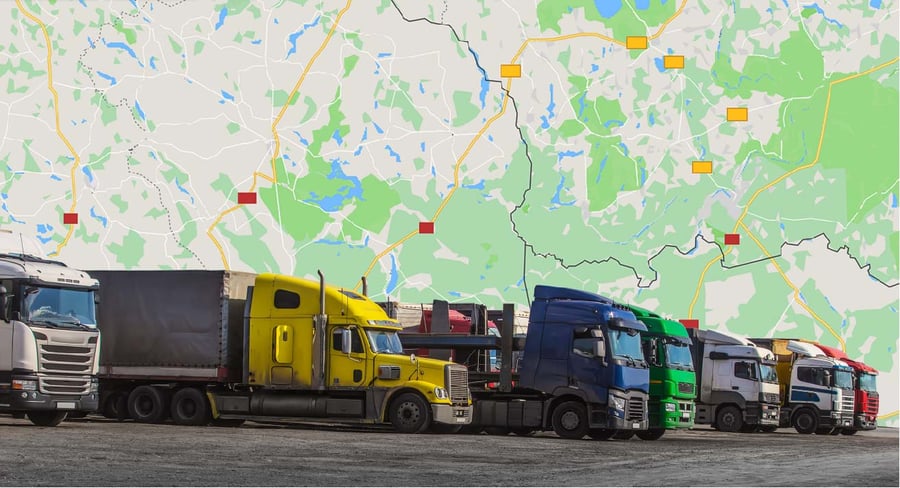 That's a serious gap, given the mammoth and unprecedented scale of the operations required and the fragility of vaccines. According to Deutsche Post DHL, to provide global coverage of the vaccines, up to ~200,000 pallet shipments and ~15 million deliveries in cooling boxes as well as ~15,000 flights will be required across the various supply chain setups. The vaccines have to be kept in sustained sub-zero conditions. The Pfizer vaccine, for example, needs to be stored at Antarctic winter conditions of minus 70 degrees Celsius. The seemingly more reasonable ideal storage temperature of minus 20 degree Celsius for the Moderna vaccine still does not preclude the need to ensure the cold chain's integrity is maintained to the last mile.
Not knowing what's happening to your consignments in the warehouse or in transit is a huge drawback in managing any supply chain, let alone a critical medical one. In the case fragile and precious cargo such as the COVID vaccines, it is vital to know with certainty if there were temperature excursions at any point along the delivery value chain.
Supply chain companies have long chafed against the lack of visibility in real time but only a few made the digital technology investments needed to create transparency. But the COVID pandemic revealed the stark need for technology to guard against fragility and complexity of global supply chains. It wasn't enough to know what was happening in the network of tier 1 suppliers. Supply chain managers needed to be aware of disruptions in the tier 2 and tier 3 suppliers as well.
Resiliency isn't enough: Build intelligent supply chains to save your business
Supply chain managers need accurate information in real-time to know the location of raw materials and finished goods, the quality and condition of their products and materials in storage and on the move and compliance status of various suppliers. Such information will help supply chain managers quickly respond to demand changes and anticipate supply disruptions and trace breaches and frauds.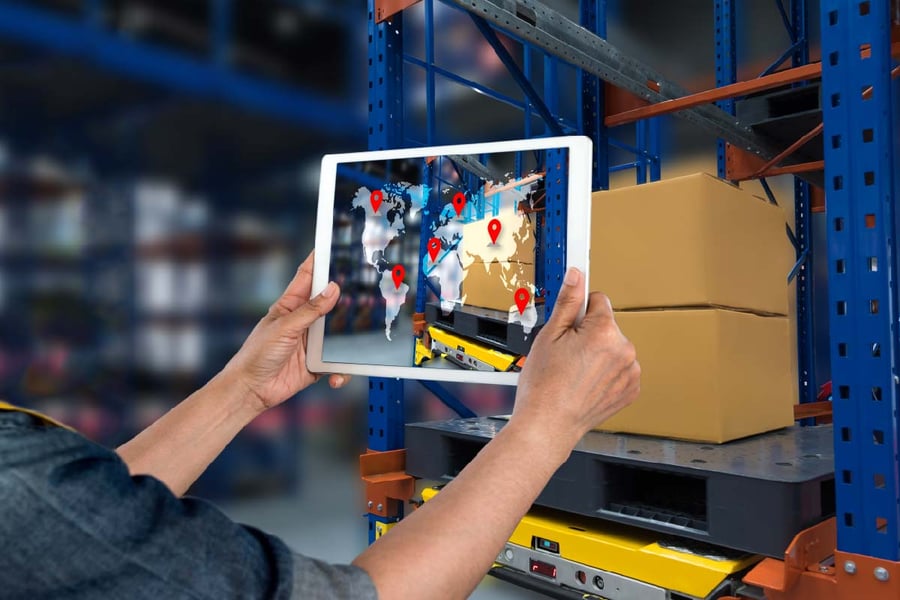 Equipped with the right data at the right time, supply chain and logistics companies can optimize inventory, make data-driven decisions, and improve customer satisfaction. Financial outcomes can also be significant as companies with reliable and modern supply chains are able to avoid losses due to product recalls (and the subsequent erosion of brand equity) and sales slumps.
But the capability to accurately track an entire supply chain from raw material stage to its availability at the retail store, generate insights, and predict failures, cannot be built without advanced technology which only a few supply chains have.
The major technologies enabling digital supply chains are the Internet of Things (IoT), the Microsoft Azure IoT, edge computing, analytics, AI and distributed ledger technologies such as blockchain and computer vision. Combined with 5G with its low latency, these technologies create intelligent and resilient supply chains as they offer real time visibility.
Microsoft Azure IOT's ecosystem, AT&T's IoT and connectivity technologies are disrupting the last mile supply chain in the areas of pharma, cold chain and logistics industries. Innovative companies like Cloudleaf in association with digital next services providers like Innominds are leveraging an integrated expertise across devices, apps and analytics to build future defining cloud-enabled platforms. They are empowering pharmaceuticals, food and advanced manufacturing companies with significant ROI and millions in savings.
Take the case of Cloudleaf's flagship product, the Supply Chain Digital Visibility Platform which delivers complete, real-time views and insights across the eco-system from suppliers through production and distribution to customers. Using IoT, AI/ML and advanced analytics, their cloud-based platform processes billions of events per second to deliver diagnostic and predictive insights in real-time for location, condition, utilization and anomaly detection.
Such track and trace solutions and others including telematics for fleet management are transforming supply chains, making them transparent and flexible. Warehouse management systems are being increasingly automated with AI and superior computer vision-based solutions.
Equipped with the right data at the right time, supply chain managers can optimize inventory, make data-driven decisions, and improve customer satisfaction. Financial outcomes can also be significant as companies with reliable and modern supply chains are able to avoid losses due to product recalls (and the subsequent erosion of brand equity) and sales slumps.
IoT, blockchain and cloud-enabled solutions
The biggest advantage of IoT solutions for the supply chain arises from the fact that it is a phygital technology connecting the real and digital worlds, making it possible for devices to communicate with one another through a network. The basic process in IoT involves data collection in real time, communicating that data to users for preventive monitoring, tracing, and making data-based decisions.
IoT devices and sensors together gather data such as the geolocation of the object to which they are attached, and the external environment conditions ( including weather, humidity, speed, light, etc). This data is relayed over a network or networks that connect to the Internet through network gateways that transfer data from devices to the cloud.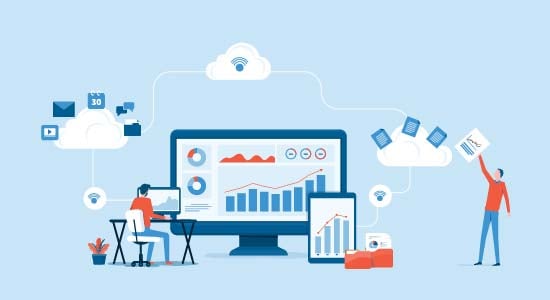 The next step is to integrate this data with other external data sources for subsequent generation of insights using analytics. This layer adds intelligence to the IoT infrastructure.
Advanced technologies such as edge computing could be used to leverage the data insights to automatically trigger some action without human intervention. Computing at the edge means processing data at the edge of the network—at the device level or local level. The IoT system then unlocks value through data insights along the entire supply chain.
Smart contracts could be used for monitoring of an asset as it moves along the supply chain. In the case of cold chain transportation of perishable goods, such as vaccines, any changes in the temperature or specified ambient conditions gets updated real time in the smart contract and enables remedial actions. Such IoT, blockchain, cloud-enabled systems help supply chain managers analyse trends, identify future performance gaps, predict maintenance requirements and enforce compliance.
Companies can track the specific location of their products and materials in transit and, for example, change routes in real time with the help of real-time fleet management solutions if demand at destination changes due to a sudden lockdown. Utility companies can get to know the maintenance requirements of their grids in advance and be able to manage an emergency, remotely. The use cases are therefore varied and applicable across all industries.
Saving millions in costs by minimizing in-transit damage
The heart of these IoT systems that support end-to-end visibility of operations, and the performance of assets is asset tracking solutions or apps that are mobile. These typically are a combination of tags, readers, gateways, cloud and mobile apps. There could be more than one cloud for various services ( data analysis etc) supporting various protocols to communicate with the gateways. The mobile app displays data and sends alerts when the asset being monitored is not performing as required.
Take the case of how a mobile tracking apps gateway developed by Innominds helped a client's end client—a biopharmaceutical company—save US$10-15 millions of dollars in projected costs through real-time location and inventory tracking of plasma containers. This is a considerable saving in an industry that typically loses around US$12 billion each year due to penalties and material waste. In the context of the urgent need for strict control over the distribution of the COVID vaccine and including the need for verifying transaction handoffs––transparency and tracking in the value chain has never been in greater demand.
The biopharmaceutical company had approached Innominds client, a US-based IoT solutions provider that offers asset tracking solutions to a variety of industries. The client needed an IoT-based tracker that would create significant value across the end- to-end supply chain network by dramatically increasing visibility of product flow and conditions.
Innominds helped the client increase speed to market with enhanced or new devices and solutions including an ultra-low-power asset tracking gateway. Low power devices are needed to minimize power wastage in network connectivity. As IoT devices become popular, it has increased the challenges in the energy restricted nodes in wireless sensor networks.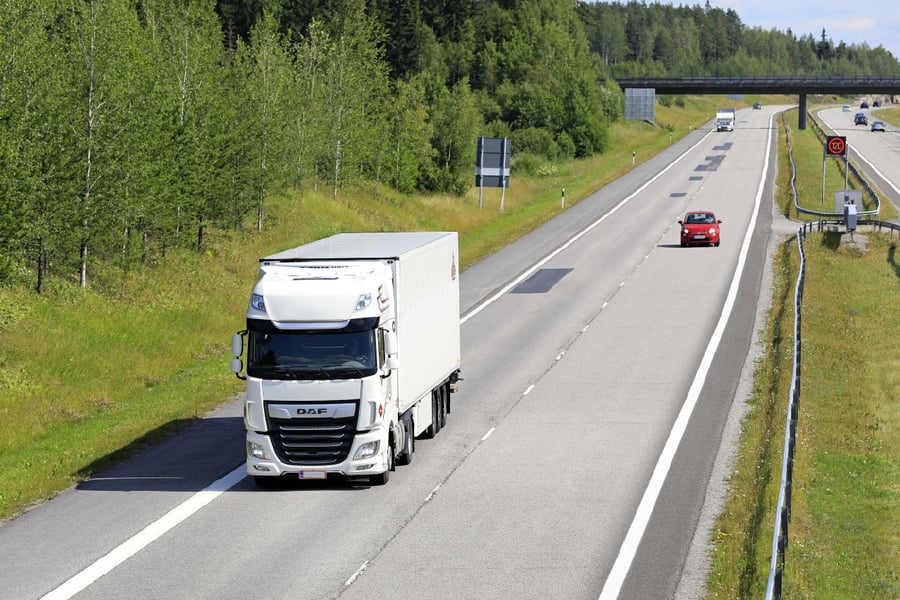 The asset tracking gateways and apps developed by Innominds facilitated the IoT solutions provider with a solution that allowed their clients higher visibility into the supply chain. The solutions enabled their clients to reduce wastage / dwell-times during production and save costs. An optimum solution was possible because of the synergies between an IoT solutions provider and Innominds with its expertise in connected devices and IoT, cloud and app development.
In the case described above, partnering with Innominds resulted in a quick ramp up of a team that could address both embedded engineering and application development including new platform advisory services. The IoT solutions provider also benefited from Innominds' expertise in hardware and devices.
The teaming up with Innominds also boosted the client's future readiness as it could leverage our partnership with SoC provider (Qualcomm) and create a new platform stack for the upcoming asset tracking needs across the supply chain (indoor, outdoor, and in-transit).
Invest in the right technologies for a reliable, intelligent supply chain
Tracking assets that incorporate future-ready technologies such as IoT with the right platforms help create modern, reliable and secure supply chains. Tracking solutions with cellular connected gateways in transit with longer battery life require selecting platforms and solutions with ultra-low-power devices. And as IoT solutions are used in a variety of environment, enabling these devices with cellular connectivity and smart data exchange with the Cloud will become essential.
Effective advanced technology-based solutions are best developed collaboratively by supply chain IoT solution providers, cloud services and full-cycle product engineering companies like Innominds. Such collaborations provide the right talent blend for a faster go-to-market.
Explore more with supply chain leaders!
To know more about How Microsoft Azure IOT, AI , Analytics, Connectivity Technologies, Blockchain, and Edge Computing are enabling resilient supply chains across pharma and cold chain industries, register for Innominds Fireside Chat with Microsoft, Cloudleaf, and AT&T.