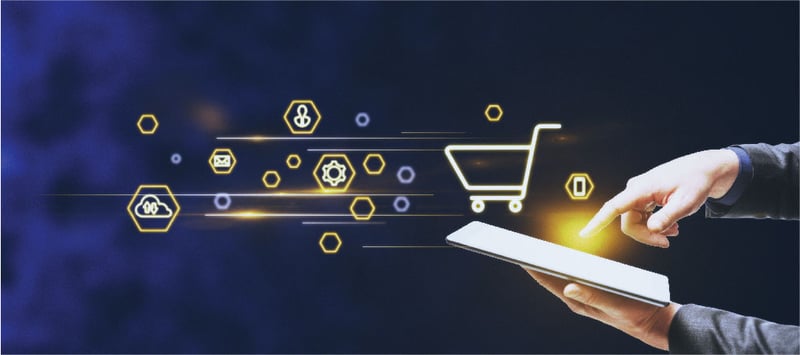 Retailers especially Fast Moving Consumer Goods (FMCG) firms have always recognized technology as an essential component for business growth. In the aftermath of the pandemic which has severely impacted the supply chain and logistics, digitization has become more important than ever. From what we buy to where, why, and how we buy, customer journey and behavior went through significant changes during the COVID-19 crisis and shifting focus towards the customer.
Those that had embraced digitalization and the need for enterprise agility were able to shift from heavy dependence on certain suppliers more efficiently, address the new norms and the change in purchase behaviors, and the need to respond nimbly to deliver a better customer experience.
What makes a business truly customer-centric? Is it about a seamless experience for customers and employees? Is it about bringing people and technology together? Or is it about creating remarkable solutions, faster and better? All the above are correct. But businesses, especially IT teams, often struggle in the face of rapidly changing customer needs in this digital-first era. With low-code/no-code automation, you can not only reduce the time for building applications but also simplify the software development process to great extent. Not to forget, you can achieve this without worrying about high expenditures and resource crunch.
The Low-Code/No-Code Shortcut for Retailers
Analysis from Gartner foresees that by 2024, 65% of all applications will be created using low-code platforms. Also, according to Forrester by the end of 2021, 75% of application development will use low-code platforms, up from 44% in 2020. For retailers to ensure they meet this increased need for custom software, low-code and no-code offer the fastest pathway to profits and loyal customers. Another study shows 85% of 500 engineering leads believe low code will be conventional within their organizations.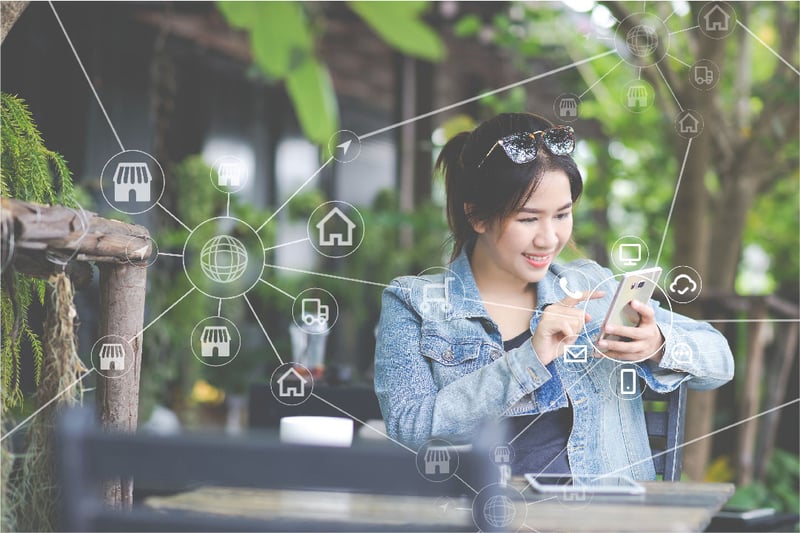 The low-code and no-code application development movement is engrossing more retailers — and rightfully so. With the constantly competitive nature of the retail industry, businesses face an ever-accelerating demand for customized and differentiated applications that can push innovation and keep customers more engaged. Developing them usually requires significant time and a technical team that's expensive and slow to deal with.
Try low-code/no-code, which abstracts away many of the hurdles from the consumer-facing app development process. The low-code approach is built around a visual interface that allows users to assemble drag-and-drop code components, machine learning, IoT capabilities, API-based services, and model-driven logic through graphics interface, and do it with Lego-like simplicity.
Benefits of Adapting Low-code No-code Applications
Clearly, large retailers to small retailers must leverage digital enablers to sell more and ultimately aim to grow revenue. Customer growth, retention, loyalty, and omnichannel are key responsibilities for the people at the senior level. This unsurprisingly means modernizing, developing apps and automating processes, and streamlining back-end systems with some of the front-end capabilities.
Low-code development platforms help in significantly accelerating application development 10x faster than traditional development to meet the immediate need for new software and mobilization of field employees. In low-code/no-code environments, the development process is more like a production line than working with raw code. Most low-code/no-code platforms utilize a collection of small, autonomous services, which enables Lego-like pre-wrapped code modules built around business lines to be assembled into complete applications. Low-code apps can also utilize API-based applications (image recognition, payment gateways, social integration, etc.) offered by other companies, further enhancing customer offerings, and simplifying development.
In this way, the benefits of low-code are predominantly powerful for retailers motivated to integrate capabilities in areas that would otherwise require highly specialized skills and knowledge, such as AI to control natural language chatbots, IoT solutions for supply chain and logistics visibility, product recommendation engines leveraging both technologies, and myriad other use cases.
Retail app developers implementing such solutions with ease can integrate existing modules and APIs along with their own custom code to produce the kind of unique experiences that customers desire for. Rapid application development helps in drastically reducing the steep learning curve and cost restrictions traditionally associated with entry into emerging technology fields. Therefore, there is no need for retailers to hire new skills, they can efficiently work with the existing teams. Low-code also offers tremendous reusability of components or templates from another project, so there is no need to continually reinvent the wheel for big efficiency gains.
Further, low-code development helps in allowing a targeted approach for communication with built-in auditing of compliance for required actions and bridge the gap of handling inventory issues. By leveraging low-code platform components we can enable solutions that surface data from any operational system quickly and easily to provide stock and supply chain visibility. Henceforth, retail brands have been particularly motivated to leverage low-code because the agility and speed brought by low-code/no-code solutions can be a real game-changer in new markets.
Some savvy retailers are already developing strategies for low-code in their organizations to ensure a safe shopping experience for customers as well as employees at retail outlets. The faster that more retailers look at adopting low code, the better they will be able to respond to ever-changing 21st century consumer needs.
Now retailers can extract the richness from their legacy and use low-code to launch frictionless operations in stores, in the offices, and in the production facilities to make a quantum leap forward in digitizing their business, in a fast, scalable, and cost-effective way which means they'll stay relevant to the consumer.
Innominds Low-Code, No-Code Solution
At Innominds, we are helping our clients accelerate their innovation by leveraging the Low-code platform iSymphonyTM and RAD services to stay ahead in the fasting paced digital world. We guarantee our commitment to accelerating your innovation with minimal cost and fewer resources according to your business needs.
iSymphonyTM accelerates processes across the SDLC lifecycle with automatic generation of standards-based code, open and flexible APIs, cloud-native and microservices-based architecture, and one-click deployment. The platform quickly transforms business requirements into next-gen applications, improving business agility and fostering innovation.
Technology Stack
iSymphonyTM builds applications using an open-standards-based technology stack and absolutely without any vendor lock-in. The generated code can be freely distributed without any licensing concerns and deployed on any platform.
Key Benefits
Avoids any type of lock-in
Uses open standards & frameworks, platform & language agnostic code generators, and cloud-agnostic accelerators
Standards-based extensible code
Follows 12-factor app principles that create high-quality, clutter-free code similar to human-generated code
Enterprise-grade security
Secures apps with authentication and authorization features such as role-based and permission-based access control
Application Platform as a Service (aPaaS) platform
Enables various enterprise personas throughout the application lifecycle, from ideation and development through deployment and operation
Accelerate application delivery by 35-40% with web and mobile app development on iSymphonyTM low-code platform. Let's take you through a free demo!