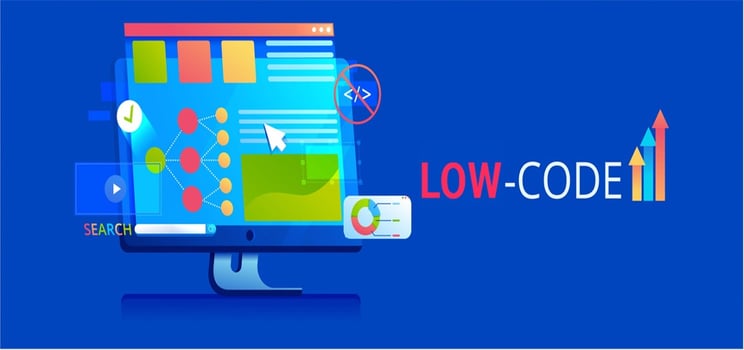 Software development without coding was a concept unheard of prior to the introduction of low code and no code application development platforms that took the centre stage in the next big list of development inventions for the decade. Low code was recently listed on Forbes as one of "Nine Software Development Trends In 2021 To Watch For Now".
The immense dearth of talent in the software industry drove this change as enterprises struggled to keep up with the rapid development demands of the modern application user. Tending to a wide array of audience preferences, geographies, protocols, and guidelines, were taking its toll on nascent and well-established organizations as they tried to accomplish a lot in a short span of time.
When low-code/no-code platforms started gaining traction in the ongoing technologies discussions, very few people in the industry had faith in its operability in the real world. Some doubted the sanity of handing over the torch to low code platforms substituting for the deep and diverse technical knowledge needed to build top priority apps.
But it was just a matter of time before low code/no code platforms began forging ahead into organizations whether they were small enterprises with quick integration needs or large enterprises with a bigger scale of demands for building a complex set of applications. Now that these platforms have proved beneficial, their impact is more pronounced and companies great and small are catching up with it very soon.
Low code vs traditional development
Low code application development stands out for its capabilities that defy traditional development through hand-coding and complex back-end mechanisms. Though traditional coding allows for a lot more custom features and autonomy in terms of the structure and architecture of the application, it still has many setbacks.
Not unlike any other facet of work and life that gave way to new forms of advancement, application development needed an upgrade. Low code/no code platforms made headway in this area by changing the way application building was approached in the past. The time-intensive and economically taxing methods of traditional development held back some, if not all organizations from launching their initiatives on time.
Few challenges stood over the others in preferring low code development over traditional coding and they are:
Developer dependency-

Traditional development relies on experienced developers who know the database inside out and can build ETL processes from the start. The speed and agility of today's development environment requires doing away with custom script. Unless repeatable processes were involved, this form of development did not help in quick development initiatives with multiple API integrations or ample testing.

Low code, on the other hand, allows for quick deployments of applications without rigorous research or scripting.

Economic viability-

Low code results in lowered CapEx and OpEx to companies since they are drastically reducing the spend on new resources for each new piece of software. IT spend on purchasing new tools or R&D are lowered with low code.

Development speed-

Low code's ability to accelerate the speed of development is the most talked about. As opposed to months of coding, testing, reiterations, database processes, and other deployment processes in traditional development, low code can build and deploy apps within just a few weeks. The normally observed rate of acceleration, according to John Rymer of Forrester, is about

10 times faster than traditional methods

.





Omni-channel experiences-

Omni-channel experiences are a highlight for customer centred businesses. A single solution works for customers on all channels.

Deploying apps across devices and platforms

is easy with a single source code

. The database is dynamically synchronized to

serve

users

on all

devices.
Why should SMEs and large enterprises use low code platforms for application development?
While deployment became a matter of days for an SME, the larger organizations through innovative tweaks and further developments were able to deploy custom apps to realize low-code app building.
For new and emerging enterprises that try to launch their ventures at a faster speed, low code stood out as the quickest alternative to lengthy hiring processes and delayed deployments. Complexities in navigating business promotions are demanding enough for small business users to worry about the intricacies of app building.
Citizen developers participating in application development is advantageous to focus on business-critical manoeuvres and goal-oriented programming. The simple 'drag and drop' menus could be leveraged to make easy updates to apps without advanced coding abilities.
The low cost involved in building and maintaining the apps is another golden opportunity for SMEs to progress rapidly with minimum investment.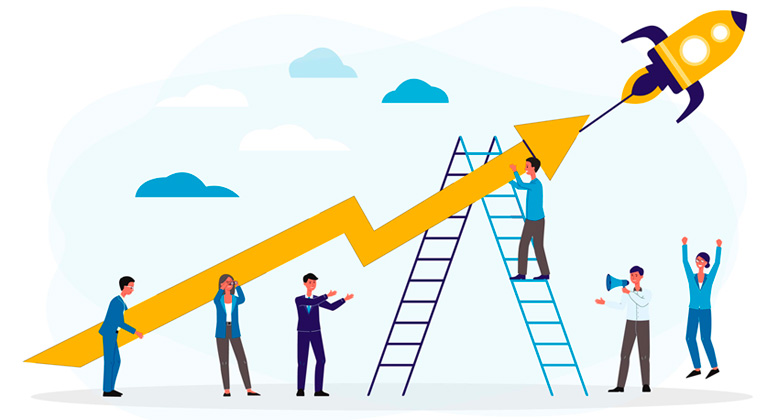 For large enterprises, low code platform usage has skyrocketed over the past few years. Since the proclivity to interconnect business verticals and the immense stress placed on decreasing technical debt has driven them to low code platforms.
Gartner's Low Code Development Technologies Evaluation Guide forecasts, "By 2024 75% of large enterprises will be using at least four low-code development tools for both IT application development and citizen development initiatives."
Digital Transformation is slow for large enterprises owing to their decades old technical practices and the legacy systems that permeate every nook and cranny of operations. Low code was successful to a large scale in eliminating that gap in modernization.
The increased scalability that low code development offers to large enterprises helps spread the latest technology enterprise-wide and in multiple departments. Flexibility is paramount in making anything work in a large organization.
The use of low code also resulted in extended process automation and agility in usage.
Low code/no code platforms provide both small businesses and large enterprises with opportunities to scale faster in a fast-moving world. It encourages innovation and collaboration among departments in making dreams realities through practical means of implementation. As the low code development environment adapts to wider business use case scenarios, the market can cater to the more varied needs of enterprises.
Cost-Effective SaaS Enterprise Application with Multi-Tenant Management
Leveraging iSymphonyTM starter templates and accelerators across security, rules engine, notification, etc., Innominds developed the core platform modules at breakneck speed with reduced cost.
Since the solution is offered in a SaaS model supporting multi-tenancy, providing separate resource tier for each tenant, we facilitated Tenant Management SaaS features, 40% faster than with traditional development, saving 30% less costs, which includes:
Tenant onboarding/registration

Automated tenant provisioning

Automated de-provisioning of resources

Tenant dashboards