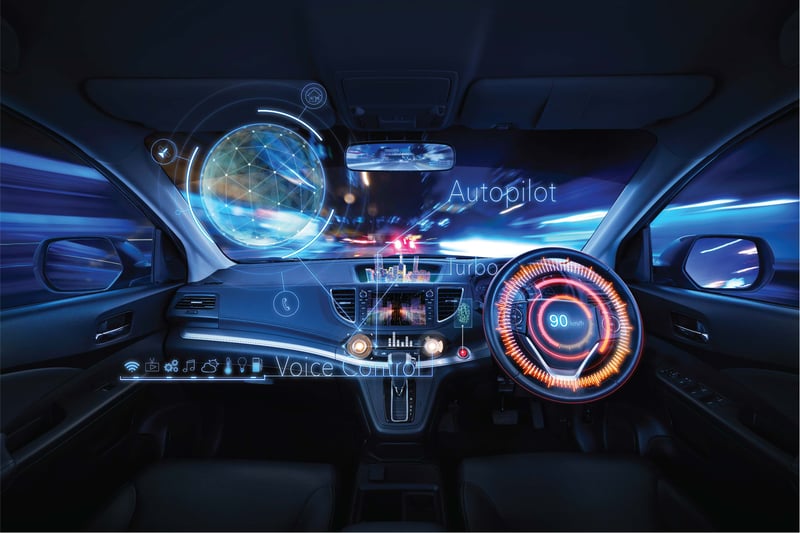 Internet of Things (IoT) is finding its way across all industries and Connected Devices (CD) are merging the physical and digital universes making the world increasingly hyperconnected.
IDC predicts that by 2025 there will be 55.7 billion connected devices worldwide, 75% of which will be connected to an IoT platform. According to the report, the industrial and automotive sector represents the largest opportunity for connected devices, followed by smart homes and smart wearables.
Key Factors Driving Growth of Global Automotive IoT Market
Automotive IoT is all about embedding IoT technologies in automotive systems to create newer solutions and applications that make vehicles smarter and intelligent to facilitate an efficient, safe and comfortable driving experience for users. The advent of Automotive IoT has paved way for IoT usage at the commercial as well as industrial level among carmakers and users. The demand for connected vehicles and real-time tracking systems is rising at a significant pace across the world, owing to government initiatives such as Smart Cities and Traffic Management Systems, approvals for autonomous vehicle testing and urgent need for road vehicle safety systems are the crucial factors driving the overall growth of global Automotive IoT market.
There are immense possibilities that the automotive industry can adopt with IoT and it is already revolutionizing the way that consumers interact with their vehicles. Buyers are always looking for futuristic and innovative features in their vehicles these days, making IoT a disruptive technology with the potential to transform the automotive sector.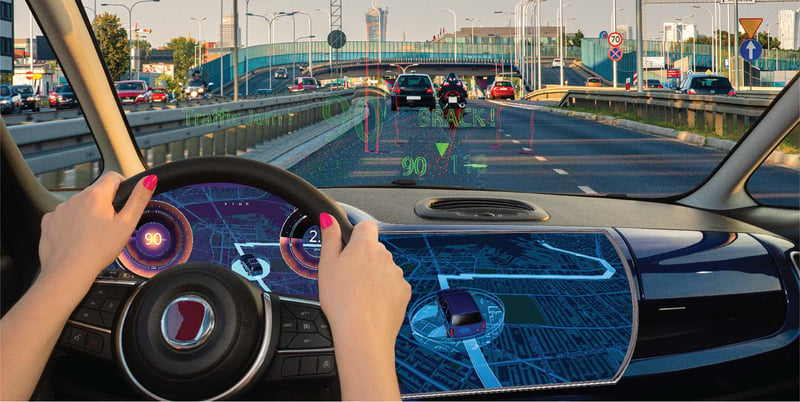 Some of the interesting applications of IoT in the automotive industry are:
Advanced Driver Assistance Systems
The primary reason for the implementation of Advanced Driver Assistance Systems (ADAS) is to assist the driver in parking and driving functions. ADAS are developed to reduce human errors and enhance vehicular technology for a safer driving experience. ADAS are safety systems that are installed to alert the drivers of the potential hazards on the roads. Vision-based ADAS solutions comprise multiple cameras installed on the vehicle, which assists the driver by sending collision warnings while parking the vehicle, object recognition, lane detection, automatic braking system, pedestrian detection, driver drowsiness detection, and many more.
The various SoCs on the autonomous application solutions connect sensors to actuators with the help of interfaces and Electronic Controller Units (ECUs). The trend is shifting towards more centralized ECUs along with AI accelerators to make a fully autonomous car with highly accurate sensing capabilities.
Predictive Maintenance Solutions
Combining cloud computing, edge computing with data collection from sensors and analytics, predictive technology evaluates the risks and transfers data over the cloud to notify users about any malfunction in the vehicle. In-vehicle sensors are installed to keep track of the metrics such as fuel level, tire pressure, engine status, navigation route, speed, temperature, etc., to notify a user about any maintenance issues in advance to ensure safety. With the help of forecasting and setting performance benchmarks prior, a large number of maintenance issues are resolved beforehand. Advanced analytics solution platforms such as iFusionTM, predicts device failures for preventive maintenance which helps companies to gain valuable insights faster and at reduced costs.
Connected Digital Cars
Cars that are connected over an IoT network are known as cellular vehicles to everything (CV2X) and they facilitate faster data transmission between connected vehicles and smart transport systems. Cellular V2X is implemented in two modes:
• Device-to-network
• Device-to-device
Device-to-network is essentially V2N Vehicle-to-Network communication with the help of conventional cellular links that enables cloud services to be a part of the end-to-end solution.
On the other hand, Device-to-device enables connections like Vehicle-to-vehicle (V2V), Vehicle-to-infrastructure (V2I), and Vehicle-to-pedestrian (V2P) as per the vehicle's connection with different objects. Device-to-device makes roadways connected through innovations like collision detection and avoidance, alerting the driver about traffic lights, lane markings and toll booths, and safety alerts to pedestrians.
Telematics
Vehicle telematics allows monitoring and tracking of the vehicle's movement, location, and other diagnostic details. It allows long-range transmission which has helped immensely in the emergence of IoT-powered fleet management. IoT-enabled telematics systems enhance the business processes as they allow fleet management companies to interact with the in-transit vehicles in real-time. Innominds state-of-the-art Telematics solutions are capable of monitoring risky driver behavior, which, in turn, allows complete visibility, transparency, and control over your fleets.
ARI Telematics platform, homebrewed at Innominds is focused on asset tracking, vehicle telematics and allows remote administration of Point-of-Service stations. It is enabling a new generation of IoT solutions with edge and cloud analytics.
Key features of Innominds Telematics Control Unit:
• Global coverage
• 4G cellular performance
• High-performance connectivity
• Strong hardware security
• Multiple OEM communication interfaces
• Built with cutting-edge technology
Infotainment
Vehicle smart applications and mobile networks have enabled a lot of infotainment offerings to the drivers like on-demand entertainment, access to maps, digital tuners for radios, multimedia support, and Bluetooth connectivity. Accessibility of voice command in the application allows users to play their favorite music, stream videos, or attend calls without lifting a finger. The infotainment systems also offer onboard navigation with the help of GPS and GNSS system that provide information about nearby restaurants, petrol pumps, and much more. Currently, vehicle infotainment systems are equipped with an integrated heads-up unit that displays the vehicle's real-time information like speed, navigation, multimedia, etc.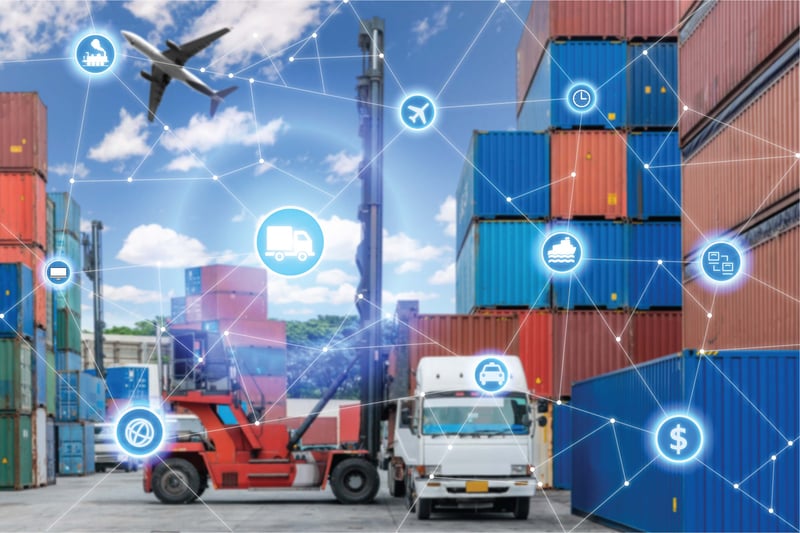 Innominds Advanced Video Analytics Solutions
Numix offers a wide range of advanced video analytics solutions based on Computer Vision and Deep Learning. The Automatic Number Plate Recognition (ANPR) solution uses image processing and optical character recognition on video streams/images to read vehicle registration plates in real-time to create vehicle location data.

Advantages of using Numix ANPR solution:
• Effective vehicle tracking and surveillance
• Efficient parking occupancy management
• Better traffic monitoring
• Efficient data analytics
• Accurate real-time information with faster access control
• Tracking complete visitor/resident owner movement
• Automated toll collection
• Tracking hit and run cases through number plate detection
• Tracking stolen vehicles/suspended license vehicles
• Tax and insurance control

In the automotive business, the IoT's game-changing consequences are quite evident and dramatic. IoT-based solutions will be used by predictive maintenance technologies to help us forget about unforeseen stops and malfunctions while driving. Thanks to the IoT in the automotive sector, particularly IoT devices, millions of drivers can connect to over-the-air software and data platforms to receive feature updates, software upgrades, safety improvements, bug patches, and map and traffic updates.
Download this case study to learn more about how Innominds built a Fully Secure ANPR Parking Solution for Residential Community.