An interactive website or mobile application that meets your customer needs but does not offer a great user experience is not considered a winner anymore. Today, smart companies have realized that improving the user experience on the products/services they offer is the key to client happiness – and repeat business.
At Innominds, we believe that means:
Offering a variety of user interface (UI) options
Responsive design and consistent visual consistency
Extensive controls for high-quality UI development
Cross-compatibility with all global browsers
We understand the importance of the user experience that all business platform demands today. In fact, we recognize ourselves better by every successful project we deliver.
We are a specialized UI engineering group consisting of 200 highly skilled engineers and architects, building 'pixel perfect' business applications for our customers worldwide. From responsive web to native mobile, we have delivered more than 100 business applications and built several platforms.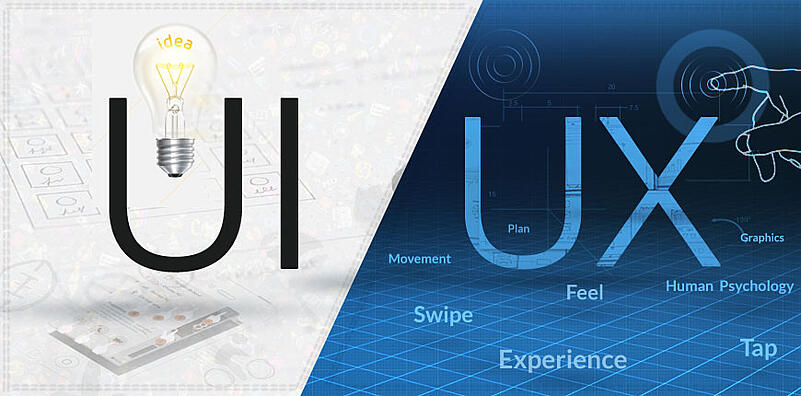 Take a look at some of the top questions we get asked regularly about User Experience Engineering.
1. What does it take to engineer the design my client has just approved?
Today, front-end building is not just basic HTML-CSS. It a dynamic, responsive and highly consumer-centric product experience. There are so many different frameworks, libraries, and services that need to go in the right combination with basic HTML5 and CSS3 to build a robust UI. To be successful, we would need to advise on you the best combination for your specific design needs.
At Innominds, we work together with you as your front-end engineering experts, complete with expertise in frameworks and technologies like HTML5, CSS3, Angular 2.0, React Typescript 2.0, Bootstrap and Material Design etc.
2. Does Innominds provide clickable HTML prototype of the design? Can you go beyond that?
Indeed, Innominds can provide a well-defined clickable prototype. However, most of the time we implement the UI that connects with backend APIs and works with the real data.
3. What do I need? Just clickable HTML prototype or an actual working user interface?
It depends on your requirement. We have observed that if clients want to present UX design concepts to get the comprehensive approval either from their management or their customers, they opt for HTML prototype or small PoCs. But many times we advise to avoid this step in case there is sufficient business clarity. Bypassing 'throw-away' static HTML helps stakeholders to speedup the 'go to market' time and also saves budget.
4. How can you help me decide on best technological choices?
We get this question quite often and we understand why. The good news is that we know exactly what the 'best practices' are in front-end technologies today. We love to share our knowledge with our customers and involve them in the process. We make sure they get the most contemporary technological output from us and that our decision and efforts qualify against parameters like sustainability, scalability and maintainability.
5. Do you work on mobile projects as well?
Yes. Innominds is a full stack 'end-to-end' product engineering services company with the best portfolio. We certainly have native mobile engineering capabilities, as well as teams with great experience in hybrid engineering. Because we primarily work on business solutions, we have an up-to-date technological understanding that is required today to build robust enterprise mobility solutions. We also advise our partners on concepts like how to work on multiple platforms while maintaining a single code-base.
6. What is the right time to involve engineering in the process?
Most companies come to us before their client approves the final design. It is a great time for us to help expand in future roadmaps and advise on the technology track. If your design process is already complete and, perhaps, you even have some engineering initiated already, then involve us to quickly do the assessment of your current work.


7. Do you have User Experience Designers on your team?
We certainly have a talented User Experience Design Team at Innominds. Many customers work with us as early as the design phase - our designers love to collaborate with you. We also involve our Visual Designers to enhance the basic product visioning that is shared in the form of wireframes by our customers. But we are also fine if your design team defines the user experience and we can take care of engineering.
8. What is your engagement model?
We work in both T&M model and fixed-cost projects. We also can build client-dedicated engineering teams based on the type of the project and mutually suitable engagement model. In all of these models, we work closely with product stakeholders. We prefer to have sufficiently advanced notice, but in critical circumstances we can also jump in to help our digital partners on projects.
9. Do you partner with companies working with their own clients?
Absolutely! We work with several partner companies and are very good at compartmentalizing our efforts, as well as securing client ideas. Our passion is technological implementation of impressive designs. And we are very good at it!
10. Is your focus on website and mobile application design only?
Innominds is a company with a core web application and product engineering team, focused on Enterprise business applications that can talk to various data clouds. Many times our overall implementation can be in core native mobile engineering, hybrid mobile applications or website/store fronts, but we are not a 'website building' company in that sense.
11. Where are you located? How should we contact you?
We are headquartered in Silicon Valley. Our engineering innovation centers are located in Hyderabad and Bangalore, India. We also have a delivery center in Switzerland. You can feel free to contact us at insidesales@innominds.com to discuss how we can help you succeed.. in a pixel perfect way.