"By 2020, the average person will have more conversations with bots than with their spouse".
*Source: https://www.gartner.com/smarterwithgartner/gartner-predicts-a-virtual-world-of-exponential-change/
Are we seeing an end of live chat due to the increasing need of Chatbot?
Not yet, but the business' needs are increasing for intelligent BOTs, which can provide continuous, personalized and intelligent learning experience.
Let's start with ways in which, a traditional conversation happens between a call center agent and a customer on an IT issue.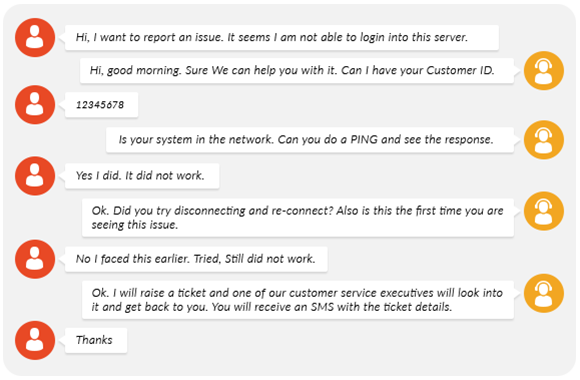 Time Taken: 45 seconds, common issue repeating, time spent by two people without closing on a resolution.
Traditionally, this is a case that has been witnessed before on L1 support. As the systems grew, faster support, instant messaging and resolutions, became the need of many service providers. Automation and BOTs emerged with BOT being considered as the next "in" thing.
Chatbot's started in with GUI to type in text and using menu/Q&A, the resolution was suggested. Later, Natural Language Processing was added to understand and interpret the questions. Subsequently, keywords were extracted to determine an appropriate response. But, these Chatbot's were still not solving real time problems and it was not close to human experience.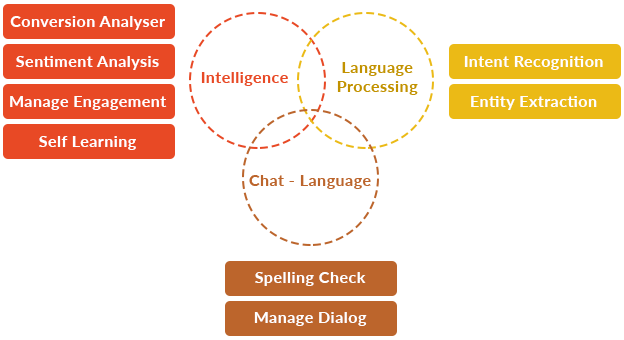 (Contextual BOTs)
Then the need of BOTs to understand the context, remembering the conversations, and learning from history was becoming essential. This introduced Machine Learning (ML) and Artificial Intelligence (AI) into the BOTs that made them smarter, which, in turn, helped them in learning about each user and respond accordingly.

Whether it is a traditional IT support trying to achieve instant messaging support, healthcare providers trying to respond to their subscribers using their past medical history, or travel agents trying to make booking process simpler, the growing need of providing real time support is in every industry.
Not just business problems, Siri, Alexa and Google Assistance have entered into homes and have become an integral part of the growing needs in home automation.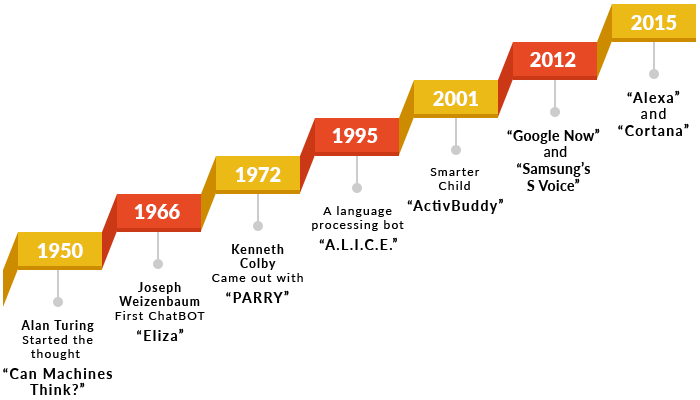 (Evolution of BOTs)
A business might have a simple use case where it can be solved with a simple menu ChatBot, or we can add NLP to extract the context and respond. Some businesses have complex problems where we need AI and ML BOTs.
Innominds' Chatbot can be customized to the business need, domain, use case and achieve automation.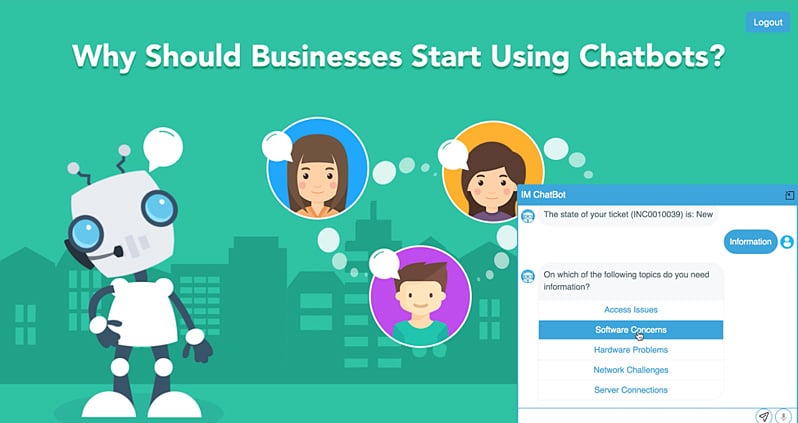 Innominds Chatbot Deployed to Replace Basic L1 Support
Key Service Offerings of our ChatBot
Spelling/Grammar Check: User's language is checked for gram

mar and spellings

Intent Recognition: Intention of the chat, questions or actions
Entity Extraction: Extracting the data like ticket numbers, IDs, etc.
Dialogue Management: Virtual agent like conversation
Sentiment Analysis: Induce emotion to help the conversation like angry and worried users
Self-Learning: Domain specific knowledge repository to provide accurate responses
Pre-Trained Models: Ontology and pre-trained models for specific industries
Deployments: Flexible on-premise and cloud solutions
Virtual Agent: Next generation customer agent
Innominds Chatbot Demo:
https://www.youtube.com/embed/67d3EyhhNwQ
To know more about our Chatbot offerings, please write to marketing@innominds.com
About Innominds
Innominds is a leading Digital Transformation and Product Engineering company headquartered in San Jose, CA. It offers co-creation services to enterprises for building solutions utilizing digital technologies focused on Devices, Apps, and Analytics. Innominds builds better outcomes securely for its clients through reliable advanced technologies like IoT, Blockchain, Big Data, Artificial Intelligence, DevOps and Enterprise Mobility among others.
From idea to commercialization, we strive to build convergent solutions that help our clients grow their business and realize their market vision.