Introduction
Increasing productivity and efficiency of testers and accuracy in testing has always been one of the many challenges faced by Quality Assurance (QA). In construction activities, we need solutions that allow us to prepare accurate layouts of key components like pillars, slopes, walls, mechanical, plumbing, electrical points etc.
To help surveyors with layout solutions, many companies have built field layout solutions. These solutions make everyday layout and measuring tasks easier. They allow staking points to be completed quickly and efficiently by a single person instead of 2-3 people in the traditional system using Tape Measure. Moreover, a layout software and a hardware solution is much more user friendly and digitized and allows quick calculation that increases productivity.
The different components of a layout solution are as follows:
Positioning Layout Tool

Positioning Layout Tool (PLT) is used to perform stationing/identifying the initial position from which, we measure the layouts. Multiple stationing technologies (Manual/ Automation/Smart Stationing) make it easy to set up & complete the measurements of the layout for the area. Most of the PLTs use Green Laser for greater visibility and multiple tracking devices.

Tablet Application

This software for Android and Windows Tablets should be able to connect to the PLT. A tablet, preferably with a large display and having a permanent wireless connect with the PLT, can put the complete building plan in the palm of a hand. This application allows the user to track, view and perform activities related to measuring the layouts. It should also allow the user to load points file or a drawings file that allows easy marking of different points on the field like pillars, slopes, walls, etc.

Tracking Devices Like Prisms

Tracking devices are used to mark the boundaries of the layout field. Normally, these devices are prisms that can be tracked by the PLT's Green Laser. There are multiple types of devices used for this purpose. For instance, devices for short distances or for longer distances.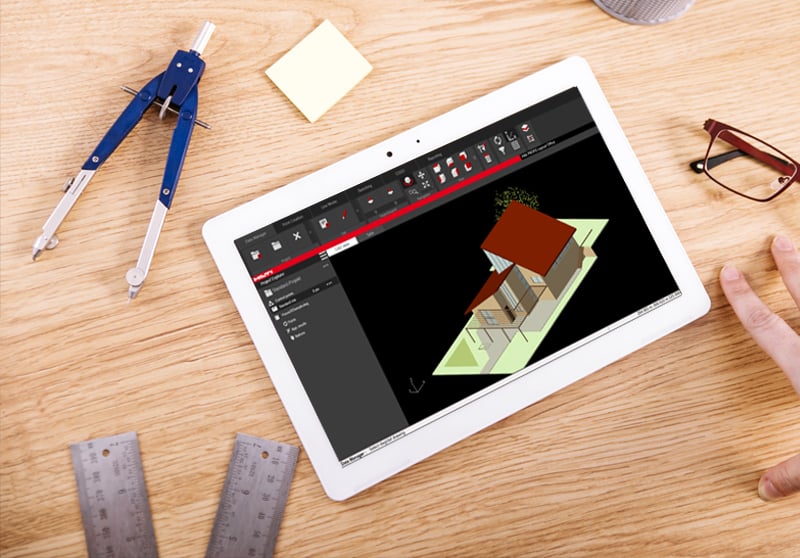 Why & When Do We Need Field Testing?
Field Testing of the layout solution is needed to evaluate the adoption of product features, gather data for analytics and to find out the product behaviour in natural and unguided use cases. By conducting field testing, we can understand the performance & accuracy of the application in real time scenarios. We can also identify the connectivity, stability and responsiveness in all aspects and improvement areas.
How Is the Solution Tested?
The Layout solution is used in construction areas or open fields to measure and layout the different construction components. The PLT needs to be setup in an empty field or inside a building where construction is in progress, so that user can make accurate measurements to place the MEP components in the layout based on the requirements.
Layout
Layout is the most widely used 'use case' wherein the user would stake layout points using different types of tracking devices at various distances.
A user would transform virtual drawing into real layout on ground and spread layout points like foundations, plumbing, electrical lines, columns, piping supports, etc.
After setting up the station (using a PLT) using any one of the various types of stationing options, the user would start selecting points from list added internally through a points file (e.g. CSV file) or from the CAD screen. As a result, the application will start guiding user to navigate to the actual points in the real site/building.
PLT uses an internal WiFi hotspot to allow for tablet connections. These WiFi networks have fixed range. As a result, the user should try to stake points at maximum distance to identify tool range. Also, being in the WiFi range is important for different activities like (un)locking prism locations or features like video streaming from PLT to tablet and navigation in "Find Me" scenarios. Moreover, various environmental factors, which influence measurements are temperature, pressure, earth curvature, etc.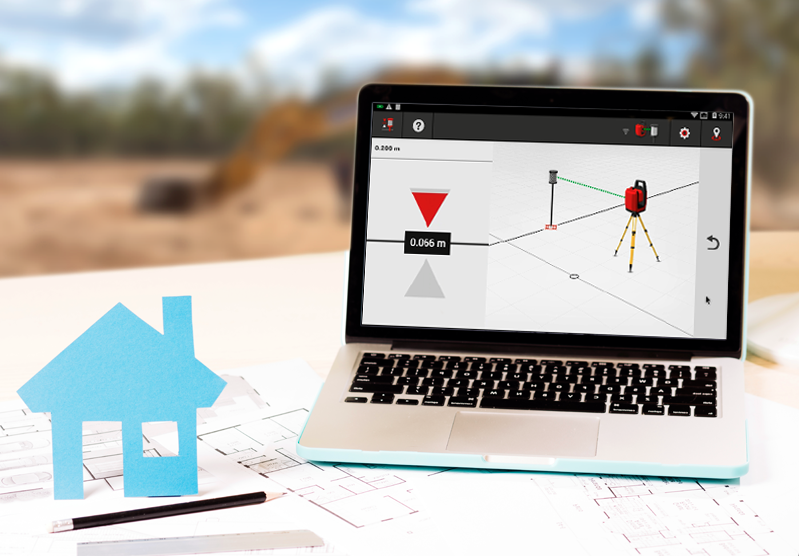 Miscellaneous Points to Check During Field Testing
While working with the tablet applications (controllers) in real field, there were quite a few issues that were faced. Field Testing done by our team includes different scenarios and one of the scenario is testing with gloves or fat fingers. The other scenarios we tested the solution was for various extreme weather conditions like - very hot & humid, cold & snowy conditions etc.
Conclusion
This blog yields us the information regarding field testing usages and its advantages. It explains the technical knowledge of usage, setting up a layout, and ways in which one can transform the virtual drawings into real time layouts on the ground.
At Innominds, we have been working on developing field layout solutions for many of our customers. We have been providing end to end testing of layout solutions using our extensive expertise and domain knowledge of this field. We have helped improve efficiency, productivity and accuracy of such tools with our expertise.
About Innominds
Innominds is a leading Digital Transformation and Product Engineering company headquartered in San Jose, CA. It offers co-creation services to enterprises for building solutions utilizing digital technologies focused on Devices, Apps, and Analytics. Innominds builds better outcomes securely for its clients through reliable advanced technologies like IoT, Blockchain, Big Data, Artificial Intelligence, DevOps and Enterprise Mobility among others.
From idea to commercialization, we strive to build convergent solutions that help our clients grow their business and realize their market vision.
Interested! For any demos or project discussions, please write to us at marketing@innominds.com and know more about our offerings.