Digital business is shifting from a future strategic vision by IT leaders and digital leaders to providing a true competitive edge. New digital technologies are transforming the way your enterprise business operates, as you begin the balance of delivering better service to your customer, improving efficiency, and cutting costs.
Here at Innominds, we know that is a tough balance.
Fujitsu released a report recently titled "Walking the Digital Tightrope" that proves that challenges you face. While 92 percent of IT decision-makers surveyed for their report classed their organizations as "somewhat" or "extremely mature" with regards to digital maturity, 70 percent felt that digital projects were a gamble and 65 percent admitted their digital projects were not aligned.
For any organization working on their digital strategy, there certainly are challenges to overcome. And the pressure to compete – quickly - can lead to bad decisions.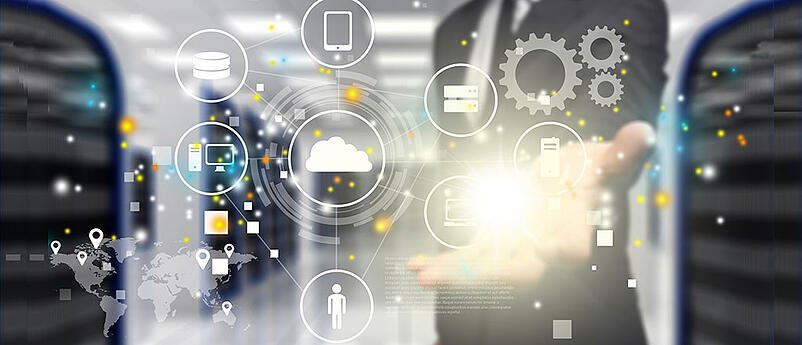 We came up with 4 Tips for Successful Digital Transformation (DX) to help you.
Tip 1: Gather Feedback, Discuss Together and Plan
At Innominds, we see that one reason DX strategies fail is because they aren't planned out with a successful strategy. Many companies are focused on growth and competition. Slowing to add in the discussions around strategy simply come up short at the end of the day. But without a successful strategy, bad decisions tend to happen.
To avoid this, all key stakeholders need to be involved in planning, discussing and strategizing. It's important to look at both internal and external feedback to identify the key areas that are important for your organization's improvement. The decision on what technologies to use is vital, the discussion of various strategies is vital, choosing the right path to move on is vital, measuring the progress of your strategy is vital.
Tip 2: Remember That Your Customers Comes First
Developing a customer-centric approach is the key to securing loyalty and attracting new business. Both your current and potential customers want easy access to you and your products 24/7. Today they expect personalized service. So it is critical to provide what will help them, such as an accessible website and convenient apps. It's important to keep your customers in mind and think about what technologies you can deliver to them that make their journey easy for them.
And the best part about creating this, is that you can harvest all of the data you collect for useful insights that allow you to develop new, innovative products to help better serve your customers.
Tip 3: Keep Security Tight
The risk of a data breach is serious - very serious. In a recent study sponsored by IBM and conducted independently by Ponemon Institute titled "Cost of a Data Breach Study", we learn that the average consolidated total cost of a data breach is $4 million. In addition to cost data, the global study puts the likelihood of a material data breach involving 10,000 lost or stolen records in the next 24 months at 26 percent. And the cost factor doesn't include what could happen to your company's reputation should a data breach occur. Today, concerns about privacy are to be treated not only as a critical need, but a critical need that should be a part of your digital transformation strategy and planning. It's important to work with a good partner, like Innominds, to engage in testing, testing and more testing.
Tip 4: Find a Balance
We understand working on your digital strategy brings many challenges. We know your ultimate goal involves delivering improvements that will help your customers to increase the organization's growth. We also understand that many times you are trying to integrate a variety of new technologies with legacy systems, making sure data is secure as you evolve and adapt.
And we know first hand from working with customers just like yours that the beauty of digital transformation, when done correctly, is that it is mutually beneficial for your business AND your customers.
Contact us today for a complementary 15-minute discussion on digital transformation and how Innominds can help you with your DX strategies.