Automation, automation and automation. In this fast-paced IT environment, everyone is looking out for solutions that are faster, economical, accurate and provide quick ROI. Everyone is rushing for digital workforce transformation as it has become inevitable. Over the years, the manufacturing industry has witnessed increased reliability on robots to perform tasks that are mundane, rule based and repetitive. The same has been leveraged in IT industry for years. Digital workforce has joined hands with humans to accelerate the digital transformation through Robotic Process Automation (RPA) deployments as opposed to RPA replacement. RPA has made giant leap from being an emerging technology to become disruptive technology solution delivering multiple benefits with perfect co-existence of Enterprise Workforce and Digital Workforce.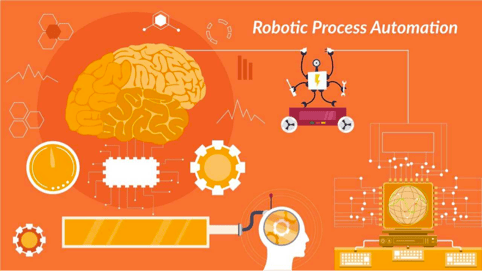 Digital workforce transformation has become the norm of the era and organizations are in a rush to catch up with the trend to reap the benefits. RPA has emerged as a game changing technology in digital workforce transformation. Though RPA has been in existence for quite some time, its maturity over the years has become the latest trend.
Processes that run frequently or require high levels of manual effort and decision making based on standardized rules are ideal scenarios to automate. These activities that can be well documented and are less likely to fail, with high transaction volumes and standard readable electronic input (such as Excel, Word, email), are the ones that need automation and run through virtual workforce called Bots.
Key benefits of RPA solution
Enhanced Employee and Customer Satisfaction
Productivity Boost
Higher Quality
Cost Saver
Some of the areas RPA has proven beneficial are
IT & Infrastructure Support
Customer Service and Support Desk
Data Migration and Management
Back Office Administration
Digital and Online Initiatives
Connecting Process Islands
Some of the market leading tool providers like BluePrism, UiPath, Automation Anywhere, Kofax, etc. are investing big on these tools by releasing various features to make process automation seamless. Tool providers have already surpassed the next stages of RPA by including Cognitive and Artificial Intelligence capabilities.
What next? Stay in the race; it's time for adoption. Identify the areas where employees are doing repetitive high/low volume tasks, rule based driven, etc. Define the workflow, develop the bots and execute the deployment. Does this reduce the workforce? The answer is neither yes nor no. With the addition of bots, we can reduce FTE but we cannot completely replace human workforce. Bots work in conjunction with humans to increase the efficiency, speed and quality of work. There are many tasks that bots cannot perform or not nearly as well when compared to human counterparts. One area where humans outshine robots is the ability to collaborate and innovate. Furthermore, new technology would call for new specialists to ensure robots remain in working condition and do the things they are designed to do.
Innominds, with nearly two decades of experience in Enterprise Application Automation with Certified RPA professions and deep domain experience in various industry verticals, offers comprehensive solutions for an organization's digital workforce transformation. We have a strong team, robust framework, reusable components and processes in place to help strategize, design and implement process automation across the entire enterprise.
Interested! For any demos or POCs, please write to us at marketing@innominds.com and know more about our offerings.