Until recently, city leaders thought of technology as a tool to increase efficiency behind the scenes. But as more and more tech leaders join the smart city vision, technology is now slowly getting injected directly into the lives of city residents. Today we have all the essential information about our surroundings like transit, traffic, health services, safety alerts, and community news right on the screens of our smartphones. And this is just the beginning!
A report from the McKinsey Global Institute states that several digital solutions, including IoT and Connected Devices, can improve key quality of life indicators by 10-30% and these numbers directly translate to lives saved, shorter commutes, better life expectancy, lesser crimes, and reduced carbon emissions.
Ordinary towns are becoming smart cities as a result of the Internet of Things (IoT). Sensors, data, and connections interact in a smart city to produce digital technologies and communication systems that improve city operations.
To improve individuals' life and work, city planners are incorporating big data apps, 5G networks, advanced security systems, and more. These intricate, ever-changing systems promise a new generation of urban areas that are efficient, safe, and ecologically friendly.
Qualcomm Smart Cities Accelerator Program
The Qualcomm Smart Cities Accelerator Program connects cities, municipalities, government agencies, and businesses to a network of suppliers to assist them to achieve higher efficiency, cost savings, safety, and sustainability. Cities and organizations that thrive in them have already begun to adopt new technology at breakneck speed, and the pandemic has further heightened the demand for digital transformation. Now, AI and connectivity — including, in an increasing number of scenarios, 5G — are collaborating to support IoT and linked spaces in smart cities throughout the world.
The Qualcomm Smart Cities Accelerate 2021 event is an effort towards bringing together industry experts to offer informative insights into the rapidly evolving global landscape of smart cities and connected spaces. We at Innominds are glad to be a part of this global event.
Innominds at Qualcomm Smart Cities Accelerate 2021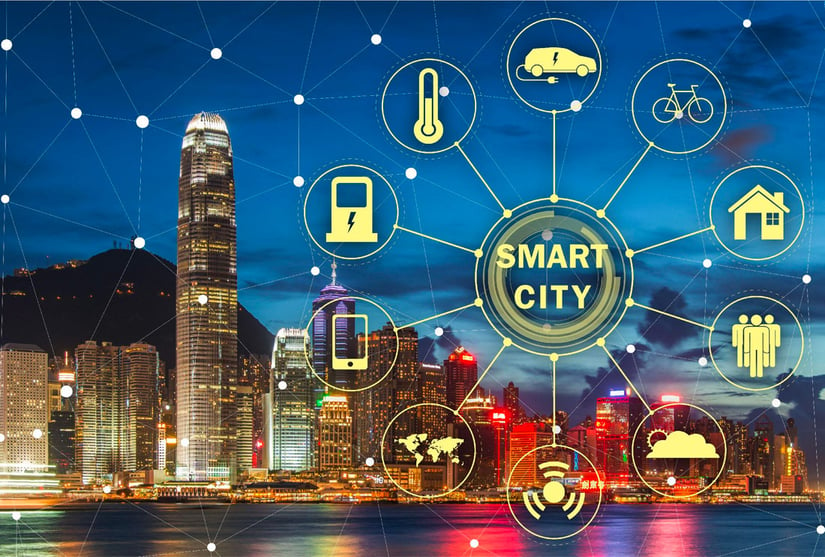 Innominds is excited to be at the Qualcomm Smart Cities Accelerate 2021 in San Diego, CA from September 28-29. We are proud to showcase our IoT and Connected Devices solutions specially designed and developed for smart city initiatives.
Innominds is a Qualcomm® Authorized Design Center (ADC) for North America and India and builds Digital Solutions for a sustainable future. Our major areas of expertise include:
Supply Chain

Transportation

Logistics

Smart Automotive

Electric Vehicles

Cold Chain

Agri IoT

MedTech
Smart City Technology Expertise of Innominds


We are a trusted engineering partner for several global companies. We have been providing organizations with everything they need to successfully deploy and manage connected devices and solutions ranging from IoT, AI & ML, 5G, Mobility, Telematics, Data Analytics, to Cloud Engineering. We are the go-to solutions experts for several evolving smart city projects.
In the recent past, we have collaborated with TotalTrax, ActivSurgical, and PFU for the Qualcomm Smart Cities program. You can read the press releases below:
Innominds Smart City Solutions Powered by IoT and AI
iFusionTM - Edge Analytics


iFusion

TM

is a state-of-the-art autonomous AI platform that allows full lifecycle AI management, data exploration, modeling, production addressing maintainability, scalability, and governance challenges.

iNNTACTTM – Cold Chain Logistics


iNNTACT

TM

is an industry-standard IoT platform and modern reference architecture with proven Innominds' IP to seamlessly connect to devices, collect data, analyze and turn it into actionable insights.

iDhiTM – MedTech Platform (Upcoming)


iDhi

TM

is a cutting-edge vision-based Edge AI platform with superior computing, high-performance I/O, and 5G connectivity that is suited for developing next-generation chip-to-cloud MedTech applications.
Our IoT experts will be there at the event to welcome you and discuss your smart city solution requirements. Please Register Here to Book a Demo of our solutions at Booth Number #41.