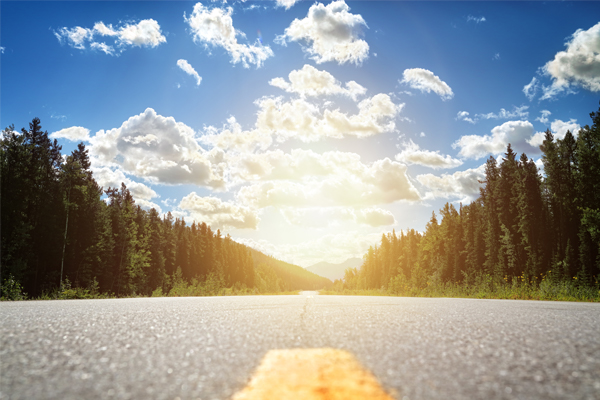 Cloud is fundamentally important to the digitalization and transformation of businesses.The Covid-19 pandemic and the resulting need for accelerated digitalization at scale, has led to a rise in the number of companies shifting to cloud and Remote-first solutions. The reason being cloud provides the necessary agility and scalability, enterprises need to quickly adapt and meet with the drastic and unforeseen changes in demand more effectively. Remote First solutions are mission-focussed, and are specifically built to help businesses navigate through this crisis.
Cloud computing offers increased automation, flexibility and agility, enhanced customer experience, and cost savings. It helps businesses of all sizes in modernizing their traditional legacy IT environments, further provisioning to add new capabilities and features. Other benefits include -
Elastic capacity - Businesses can now achieve on-demand scaling and elasticity by developing and deploying cloud native applications.
Speed, flexibility and agility – Infrastructure can be provided in minutes not, in weeks or months. Quick, faster response to business needs through high capacity remote servers.
Cloud computing will continue to serve as the platform for emerging technologies like Artificial Intelligence (AI), Blockchain, and IoT.
In 2020 and beyond into 2021, we see the following big cloud computing trends that are shaping enterprise computing:


1. The Big Three will dominate: Cloud, Blockchain, and AI
Blockchain, AI and the cloud (security) have developed a synchronous, positive and symbiotic relationship that creates next-generation cloud infrastructure with unlimited opportunities and resources for efficiency.
2. The rise in Hybrid cloud
With the rising flexibility being offered to businesses by multi-cloud providers, hybrid cloud has become the popular deployment model of choice. Hybrid cloud computing is a rule and policy-based coordinated service which facilitates the usage and management across a mixture of internal and external cloud services.
The rise in demand for hybrid clouds can be attributed to its features such as - cost efficiency, scalability, agility and security. Hybrid cloud will be a critical component of any digital transformation strategy because it is evident that no single cloud model will be the answer to the enterprise's entire workload portfolio and data sets. It is most likely to provide the right economies of scale at the same time ensuring data security.
3. Edge computing will take centre stage
Edge computing facilitates data processing at or near the source of data. The rise in edge devices is linked to the growing adoption of IoT devices across industries, the increased demand for low-latency processing and real-time, automated decision-making solutions and the need for surmounting the exponentially increasing data volumes and network traffic.
According to a Cisco study, the number of devices connected to IP networks will be three times the human population by 2020.
Similarly, as per Gartner connected devices will touch 25 billion by 2021, producing exponential amounts of data and that by 2025, 75% of this data will be created and stored at the edge.
Also, the IDC FutureScape reports that by 2022, 40% of enterprises will be doubling their IT asset spending at edge locations and nearby co-location facilities against large core data centers to deliver digital services to local users and things.
4. The rise in Containerization
The build it once, run it anywhere concept of containers has attracted wider audience and adoption among enterprises of all sizes.
Gartner predicts that by 2023 more than 70% of global enterprises will be running more than two containerized applications in production, citing a significant rise from less than 20% in 2019.
On a similar vein, IDC believes that 95% of new microservices will be deployed in containers by 2021. With containers simplifying deployment, management, and operational issues related to hybrid clouds, there will be huge rise in adoption and deployment of containers in line with the rising use of hybrid clouds.
5. More focus on Serverless computing

The popularity of Serverless computing with its cost-effective management in the cloud will continue to gain momentum as more and more companies move to function as a service model. By 2021, we will be witnessing a whole new way of serverless computing where we can move the business functions to a marketplace for serverless computing. This is a transformative IT approach that lays focus on the IT part going into the business part and not just cross-functional teams that we had in the past.
6. Rising demand for Disaster-Recovery-as-a-Service
The DRaaS market will reach $4.5 billion in 2020 and grow 15.4% through to 2023, says IDC
As many businesses are turning digital, the cost of downtime is increasing rapidly. The market is witnessing increasing reports of data breach and IT downtime costs. In the case of an e-commerce or an e-retailer company, the cost can be disastrous as downtime means missed or lost sales opportunities. Enterprises are therefore increasingly looking at DR-as-a Service because an automated DR strategy can significantly reduce recovery time.


7. Rise in Hyper-scale data centres
Hyper-scale is the capability of an IT system or architecture that scales exponentially and rapidly to respond to highly increasing demand. Hyperscale computing is important for cloud and big data storage. Cloud service providers like Google, AWS, Microsoft and Apple offer such scalable applications and storage portfolio of services.
According to Cisco, hyper-scale data centres will account for 55% of all data centre traffic by 2021.
Owing to the modularity and scalability of hyper-scale data centres, data centre operators can replace individual physical components, providing businesses greater flexibility in scaling at the physical level, as components can be added modularly.
8. AI in Data centres
The use of AI in data centres will rise. Right from saving energy to detecting patterns or anomaly detection in servers or network hardware failures, AI can be used to identify and curtail problems even before they occur. AI-based platforms can also help data centres in learning from past historical data and distribute workloads across peak periods efficiently. The impact of AI is so huge that Gartner believes that more than 30% of data centres that fail to sufficiently prepare and provision for AI will no longer be operationally or economically viable by 2020.
AI-based services and solutions will be delivered through the cloud.
9. Increasing use of Augmented Reality/Virtual Reality-based solutions for enhanced consumer experiences with 5G and cloud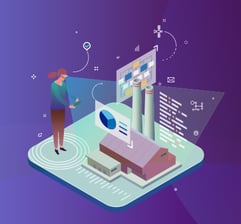 5G brings with it the promise of low latency, high bandwidth and hyper speeds enabling the rising use of cloud-connected AR and VR implementations. Businesses would be looking to incorporate these AR/VR technologies to provide a superior customer experience to their customers. With 5G, businesses will be able to focus on building high-performing, cloud-connected AR/VR solutions that takes customer engagement to the next level.
10. Super Scalable Hyperconverged Infrastructures (HCI) will continue to be popular
Hyperconvergence is an IT framework that integrates storage systems, servers, and networking on one single platform. Its premise of centralized and simple monitoring with greater scalability will drive its popularity. Hyperconverged infrastructure solutions are increasingly emerging as the ideal alternative to public cloud platforms as these systems are simple to manage and they help reduce costs associated with traditional data centre systems.


Innominds cloud engineering services transforming businesses
Innominds has deep technology expertise in cloud engineering. Our range of services range from cloud migrations, building cloud native environments, serverless architectures, preparing cloud-ready assessments, to design and deployment and extending 24/7 cloud support. Our Remote First cloud solutions and accelerators such as iMigrate™ which speed up cloud migration process, providing businesses with the much-needed agility and speed, delivering high-quality software, digital products and services.
Our expertise extends to using technologies such as AI, IoT, blockchain and Edge analytics, microservices, containers in a DevOps, CI/CD and lean, agile setting, which ensure development of high quality digital products and services at a lot faster pace helping you power your Digital Next agenda.