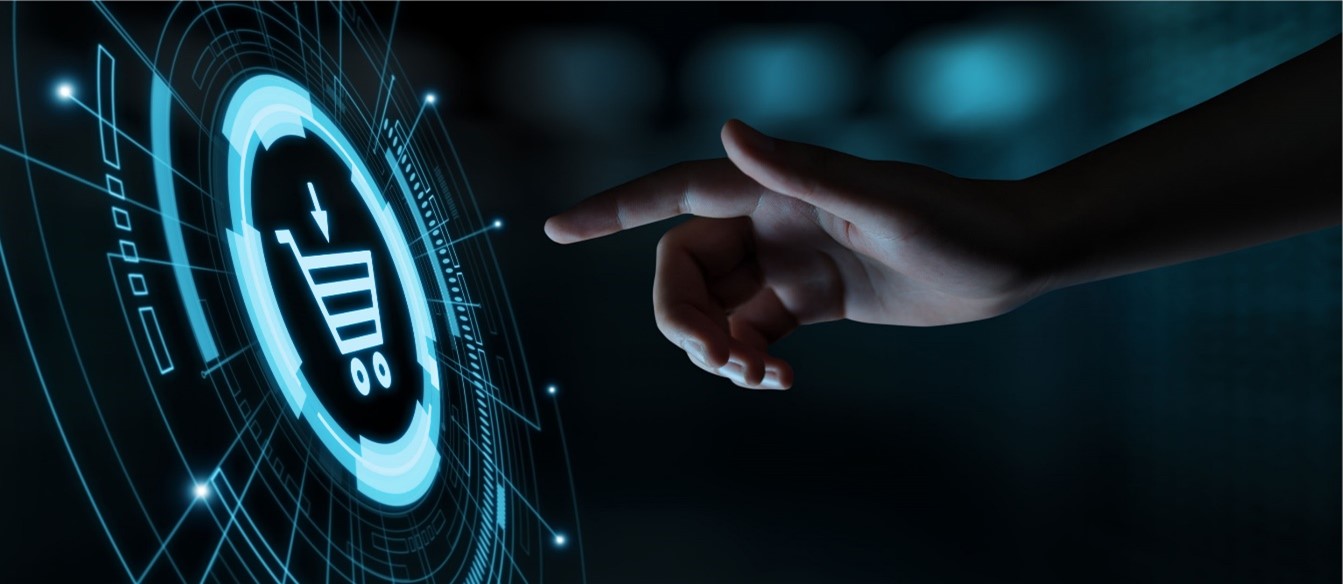 Traditional analytics methods have worked perfectly fine for the data-driven retail industry for decades. However, Artificial Intelligence (AI) and Machine Learning (ML) have established an entirely new level of data processing which leads to richer business insights and customer relations. Data scientists could open a new world of opportunities to business owners to extract correlations and variance from thousands of AI /ML models. The importance of AI in the retail industry is finally being recognized. According to surveys, the retail business currently spends roughly $49 million. By 2023, when AI is factored in, it is predicted to reach $12 billion. In terms of spending, AI in the retail business is expected to grow by more than 200 percent by 2023. The growth in the global artificial intelligence in the retail market is driven by factors such as eternally growing smart device and internet users, increasing awareness about AI and big data and analytics, government initiatives on digitalization, and supply chain optimization. Furthermore, enterprises' demands for restructuring business processes, adoption of the multichannel or omnichannel retailing strategy, mainlining inventory accuracy, and growing need to enhance end-user experience are fuelling the growth of this market.
The use cases of AI in the retail sector are quite compelling. AI empowers both backends and frontend of e-commerce business. It can help retail businesses to estimate demand forecasts to drive higher margins, can increase the efficiency of the supply chain, give valuable insights for making smart business decisions. On the customer side, AI can personalize customers' shopping experience by providing personal recommendations, 24×7 chatbots, etc.
Because of the rapid rise in online retail businesses, the retail industry was less affected by COVID-19 than other industries. Before the COVID-19 outbreak, over 80% of purchasers were accustomed to purchasing things in physical storefronts. However, due to quarantine orders, customers purchased their products more online.
AI solutions, whether for online or offline commerce, have a lot of room to grow in the future. For the time being, we can show you several real-world AI applications that have shown business value.
Why Does Your Retail Business Need AI Optimization?
Today customer experience has surpassed product and pricing as the one major brand differentiator. Brands that fail to deliver the best possible customer experience will likely deliver less than optimal returns regardless of having a world-class product. To seamlessly create a more engaged business-to-consumer interaction and a great experience for customers, retailers need more tools at their disposal, with AI as their first choice.
Here are the few benefits businesses can gain from boosting customer engagement, experience, and success by utilizing AI: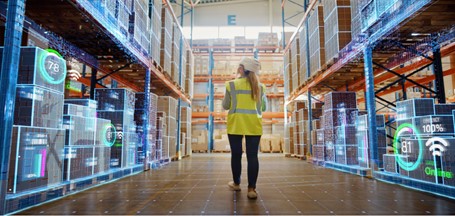 Everyday operations become efficient

Creating a seamless customer experience and profitable business starts behind the scenes. Retailers must find efficient and profitable ways to deal with these mundane and routine tasks like:

AI in the retail supply chain can be used for quick product delivery and improved inventory control like restocking — forecasting the demand for a particular product by considering a sales history, weather, location, trends, promotions, and other parameters.
Picking and packing delivered by the robots is relatively fast ROI when compared to the manual processes. Moreover, robots can collaborate and are designed to open, fill, seal, label, and pack orders together.
Machine Learning models help in recognizing and classifying millions of items from various sellers and categorizing them according to customer requirements.
The number of products returned can be reduced due to the early analysis of future purchase trends. Algorithms analyze previous searches, purchases, transactions, and even seasonal trends.

Personalized customer experience

With an increasingly digitized world, today, brands are realizing that AI is the real gamechanger in personalizing the customer experience. As customers' expectations are changing dramatically, retailers are mounting to the challenges with the help of AI, Machine Learning, and Big Data.

To gauge customer interests and preferences, retailers use advanced Machine Learning algorithms to analyze browser history, past purchases, page views and clicks, social interactions (impressions, likes, shares, and comments), the duration of a page viewed, location, etc. In-store, AI can further enrich the shopping experience with:

Navigation: AI-enabled kiosks or robots can improve the in-store experience of customers. In-store kiosks and robots use natural language voice commands or touch screen interfaces to provide useful information to customers regarding product location.
Smart checkouts: Shopping carts with ARM-based cameras can automatically recognize the customer's purchases, prepare orders, and enable payments through a mobile device.
AI-driven AR: Many retail stores offer virtual trial rooms, make-up, or product apps, which use AI-driven Augmented Reality interfaces to let customers test products without physically trying them on.
Visual search and recommendations: Image recognition technology allows people to upload images of the item they are interested in and get products of similar patterns, colors, and shapes. AI recommends products related to the one reviewed by the user and based on the previous purchases.

Better pricing strategy

Retail pricing is a core aspect of any business, several studies show that the price that customers pay for an item is almost always among their top concerns. Also, most of the customers wait for the time for a price drop, and they wait for arriving of the product at an ideal cost. Retailers attract customers by forecasting the price of a product based on demand, seasonal trends, competitors' price, various product characteristics, the release date of new models of the same item in the market, etc.

AI helps businesses alter the prices of their products, by envisioning the likely outcomes of various pricing strategies. To be able to execute this, systems collect information about other products, promotional activities, sales figures, customer preferences, product locations, and additional data. Businesses can exhibit the best offers to increase customers' footfall and boost companies' bottom line.

Data security efforts have become accurate

Retailers are combating data leaks, cyber threats, malicious activities, and the prevention of shoplifting by adopting various advanced security measures such as IoT, AI, and Machine Learning. Also, the amount of information that the retailers collect, and process are immense. While it's not possible to eliminate retail shrinkage, AI excludes time-consuming research tasks and provides curated analysis of risks, reducing the amount of time security analysts take to make the critical decision. Retailers, considering the vast amount of consumer and employee data they possess, should pull out all stops to ensure a robust data security platform to avoid the devastating effects of cybercrime. For this reason, most retailers use AI abilities to provide solid data security.

Retail requires these data-centric solutions, that result in highly personalized experiences and product recommendations, accurate forecasts, inventory efficiencies, and overall smarter business. Our AI, ML, Data, and Analytics Engineering Services power their Digital Next transformation actions by providing transparency, agility, and flexibility with retail-driven advanced analytics through flexible and scalable solutions.
We being an AI-first platform-led digital transformation, product engineering, and solutions company, conversational AI is an area of focus for us. Our chatbot solutions enable enterprises to engage customers and ensure speedy resolution of issues with the use of natural language processing, AI, and analytics to intelligently recognize and respond to customer text and voice queries. Innominds in partnership with Haptik has a conversational AI platform that redefines the shopping experience, improves customer satisfaction and brand loyalty.
Innominds end-to-end Quality Engineering Services for retail MNC help save up to 40% in testing costs. Here is the case study to learn more.