Major factors to consider when moving to the cloud and how cloud migration accelerators can make the process easier for an enhanced business experience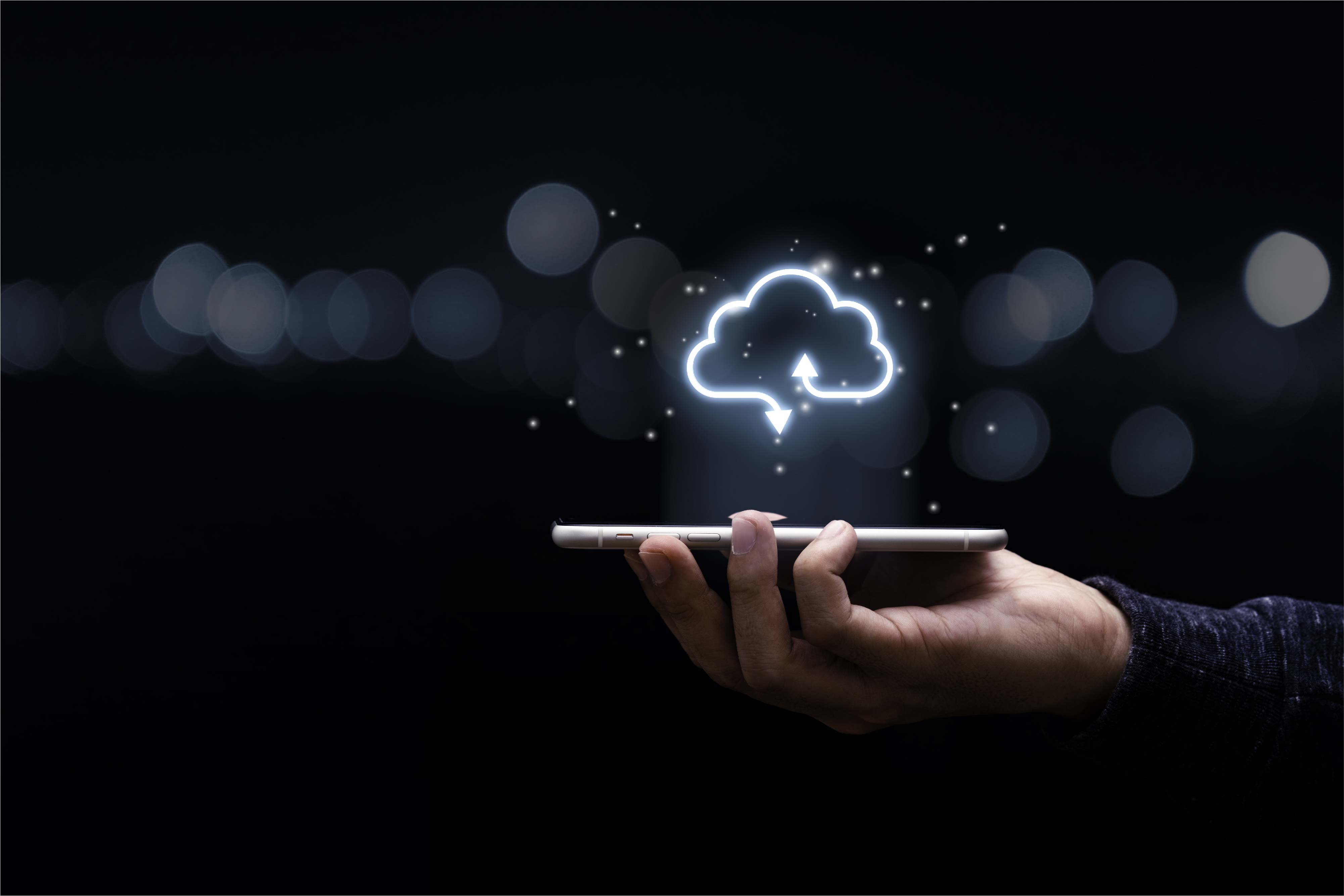 There are lots of reasons as to why companies are opting to move to the cloud. Speed, eventual cost reduction and scalability are the major impetuses behind this pivotal decision. But that's all been said and done.
Now, the focus has been shifted to how an organization can perform cloud migration without running into errors too common. Cloud migration accelerators have pre-defined steps to migrate applications to the cloud and they give insights into the choice of vendors and business value generated through migration.
Let's look at the factors to consider and other focuses of cloud migration accelerators by which your organization can shift to cloud.
Cloud Migration as a Step-by-Step Process
Cloud accelerators consider several factors that need to be accounted for while migrating. A team of experts takes all these points as necessary to make an organization make the best of cloud with improved DevOps, SecOps, data migrations, and several others cloud adoption techniques.
Let us take a look at each one of these:
1. Infrastructure and hardware
The first and foremost factor in cloud migration is the infrastructure. An organization might have invested into the infrastructure that carries the business which has heavy maintenance and management costs involved. As the organization starts to think ahead to become digitally nimble and take advantage of the vast possibilities of moving to the cloud at a fraction of the cost, they need to consider the infrastructure and hardware.
From building a roadmap to materialize the on-premise to cloud migration and eventually moving operations to the cloud, accelerators play a major role in planning, assessment and processing. The existing hardware is scrutinized to analyse which parts need to be moved first and how to move it without affecting normal operations.
Every part of the infrastructure may need a placement in different parts of the cloud. This gives a containerized approach that will cut down on dependencies. Since legacy applications almost always have additional dependencies, they can be eliminated when moving to the cloud. The control of these hardware components may need to be optimized according to their practical implications.
Companies can also gain ease of operability where they previously relied on heavy management and maintenance for applications. These days, every cloud provider competes with the others to offer maximum benefits to their native adopters and loyal customers.
2. Security
Security is again a key area of consideration when moving to the cloud since applications residing in the cloud is extremely privy to data risks. This is only evident from the amount of data privacy issues cropping up after things moved to the cloud.
A survey surrounding Palo Alto network of companies discovered that around 51% of organizations publicly exposed at least one of their services.
Then again, Gartner says, "By 2022, 95% of security failures are predicted to be the customer's fault".
So, it seems like there is no better option than to undertake security measures from the ground level up because the service providers have to make stricter regulations to data security. Each and every customer may not be educated in what makes their account more secure.
On that note, migrating data is the next step to consider in the cloud migration process.
3. Data migration
Cloud migration accelerators have several utilities and scripts that can sniff out problems in the data migration part and it can look at the overall landscape to determine what goes where. According to the landscape and the existing data infrastructure, we can provision for a similar data infrastructure in the cloud. Data migration simply involves moving data to the respective data sources on the cloud, though the strategy and planning involved can prove difficult.
It can also involve several security and compliance undertakings which demands the right tooling. GDPR compliances and policies are usually advised from an earlier stage and cloud accelerator services can help you adhere to these standards from their own utilities galore.
The entire migration process relies on a configuration-driven approach. Migration to popular cloud infrastructure vendors can be made easier with an interim service provider.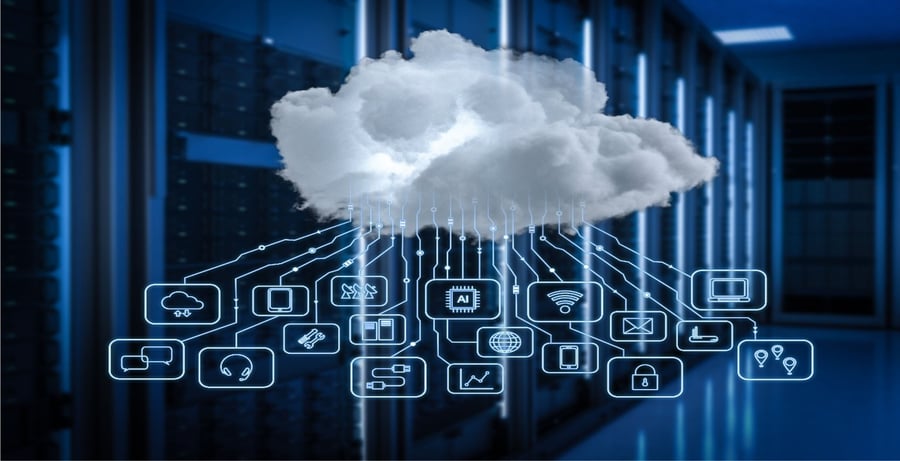 4. App migrations
Application migrations follows the standard 12-factor approach. Depending on your individual preferences and the values you choose to bring from your business, you can either choose to go cloud-native or cloud agnostic.
Applications are run through scans that will give more information into the inner workings and dependencies which may need to be shifted along with it to the cloud. The application scans will be able to draw a network diagram that will tell us whether there are other applications that they are talking to. As a result, these resources should also be made available in the cloud.
The above processes will have covered the core cloud migrations part. However, the process does not stop there. Similar to what we see with the Gartner-AWS 6R approach to cloud migration, there are additional passive steps that form the entire cloud migration process.
5. CI/CD enablement
After everything has been moved to the cloud, the focus shifts to making improvements and driving optimizations to the components and apps. Continuous Integration (CI) and Continuous Deployment (CD) are every organization's aspirations as processes flow smoothly with each application or feature roll-outs.
To make this a quick reality for new cloud adapters, accelerators have their own scripts designed in Terraform, ARM or AWS Cloud Formation, etc. Depending on which applications you want to move, the accelerator may leverage any of these scripts to do the job for you.
Sometimes, there may be situations in which the customers or a particular organization might not want to work with a certain cloud provider. In these situations, it is wise to take a cloud native approach. There may be situations where an organization prefers to move to a different service vendor later than what had been initially chosen. Accelerators are flexible that way to move from one vendor to the other. Vendor lock-ins have become a thing in the past.
6. Operational excellence
Operational excellence tails the rest of the procedures in making the app easy to use, configure and monitor over time. There are several tools that we run on the architecture to make this possible. There may also certainly arise instances where several resources become unusable or unnecessary. In such cases, accelerator service experts can point it out to you. In which case, you need to get rid of these extra resources which can result in saving space and also cutting down on costs significantly.
Not only that, there could be many improvements that will be suggested as part of the operational excellence. These make the migrated applications perform the best in a given environment. DevOps principles and philosophies can be employed to modernize the application by using containerization and orchestration tools.
These strategies for cloud migration are the main considerations for many companies as they try to cut down on resources while moving to the cloud. But we also need to give careful attention to the risks that are involved with migrating apps and operations to the cloud.
Cloud migration risks and difficulties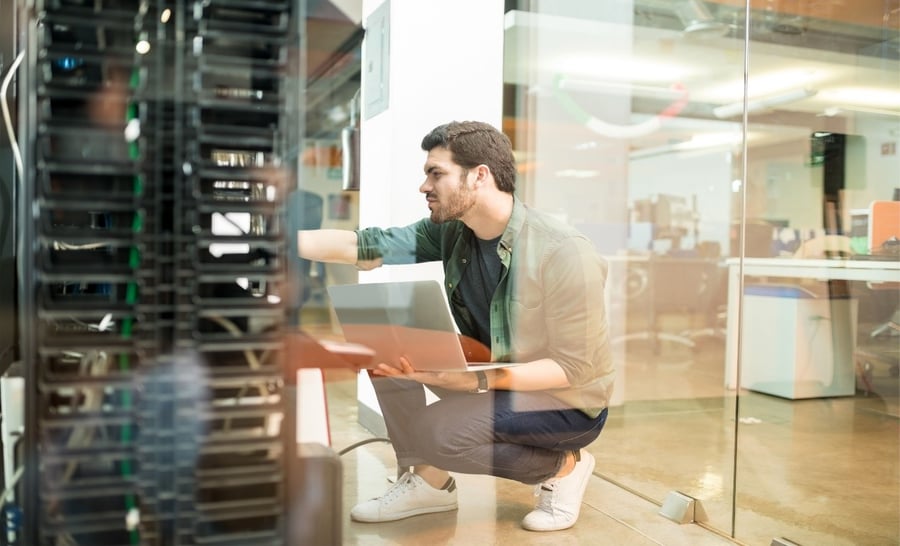 Cloud has been established as a differentiator in software development and services sector. Many applications present themselves with improved cloud capabilities which increases the value of their products and the expansion of services across locations.
However, sometimes even when an organization moves to the cloud their backend teams might not have adapted to the new formulae of learning the processes involved. There are again problems associated with how well the operations team may have prepared themselves to face the risks involved in cloud application and data management. The benefits always need to outweigh the downfalls and cloud education need to be part of the training curriculum.
The other major concern with cloud migration is the security. However, a lot has changed since the inception of cloud computing and when businesses started out on the cloud. Extra layers of security through containerizations and expert advice on necessary certifications can mitigate risks, easily.
Organizations should also look at the consumption of cloud infrastructure for each service and optimize it to save cost. This may also be a part and parcel of the services from each cloud provider where again, you may need additional set of eyes that traverses these uncharted waters.
In conclusion, cloud migration can be a huge and risky venture without the right tools and expertise. Platforms with state-of-the-art Cloud Engineering services, such as iMigrateTM is made to cater to each business' needs, with customizable, verifiable, and responsive workflows. Contact our team at Innominds to see how iMigrateTM can strategize your migration to the cloud. Send your queries to: marketing@innominds.com.