Engineering the Digital Future and Powering the Digital Next in 2020 & beyond
As we celebrate the 74th Independence day of India, I sat to reflect upon the fact that it is a "Digital India" now and forever, and at Innominds we envision the same. My kids celebrated their first virtual independence day. Flag hoisting happened over MS-Teams and National Anthem was chanted remotely. The Prime minister has called for Make in India and most recently Atmanirbhar Bharat.
Here is a small tribute as how we at Innominds have leaped from 3G to 5G and have made our own contributions with significant engineering and design thinking over the years, as we embark on Powering the Digital Next journey in 2020 and beyond.
From 3G to 5G: Our story - Make in India, Made in India, Made for India and also Make for the World:
Did you know Innominds built India's first 3G tablet – Ari. Designed on Qualcomm chipset license for consumer and enterprise needs, ARI tablet is the first 'Made in India' 3G tablet of the world.

At Innominds, we have a strong legacy, a cult and breakthrough innovation culture of designing, developing and deploying completely homegrown, end-to-end mobility devices and IoT products. We have helped in building some of the finest software products and applied AI-driven innovation, Analytics, and Data Engineering to solve some of the most complex problems businesses are grappling with.

Ari is a young and dynamic brand offering wireless connectivity and communication tablets which is credited to be the first Made in India 3G tablet of the world. The Ari tablet was released in 3 versions, a 7" education tablet, an 8" education tablet and a 9" tablet, powered by Android OS and Qualcomm.

In fact, Ari Silver that we did was more than just a new Tablet device - amazing speed and performance lets you multitask and capture life and work. Ari Silver was designed to change the way people interact with their data, by providing quick access to frequently used apps, alerts and remote device management functionality, all with just a finger swipe, and was released in multiple vibrant colors that best matches your personality.

Did you know that Innominds designed and built KiteBoard - A Connected Device Development Platform

KiteBoard is an innovative platform for making mobile devices, connected embedded systems and turnkey IoT solutions. It enables developers to build and commercialize feature-rich devices and solutions in shorter lead time. With a sub-credit card size of 70 mm x 50 mm, and a low profile (8 mm height with all connectors), it is small enough to build custom devices quickly. KiteBoard natively runs Android and comes in two variants depending on the LTE configurations.

Built natively by Innominds, one variant is customised for North America, while the other variant is designed for use in Europe & rest of the world.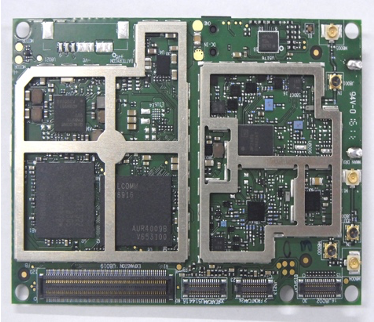 More about Kiteboard here
Highlights
Cellular Enabled: Directly connect to the internet with 4G speeds. Stream videos and more. Supports fallback to 3G/2G, 2 SIM cards (DSDS), data, voice calls & SMS.
Eminently Extendable: Low speed connector with UART/I2C/SPI and GPIOs to interface anything. Develop your own add on board and jump from prototype to production.
Android Ready: Build your custom device with Android. Quickly develop rich, application-centric devices that include connectivity, multimedia, contextual awareness, and intelligence.
Power Optimized: Bring the power efficiency of a mobile phone to your custom device. Sleep current of ~2mA in standby mode, with a cellular connection.
Did you know Innominds is an authorised Chipset Licensee for Qualcomm and Intel, and has an in-house Design Center of Excellence to customize and build IoT devices and firmware.
Leaping in the 5G era, building AI-powered IoT solutions for the world:
With such a strong legacy and cult of design from the ground up, today Innominds is at the forefront of innovation helping build world class solutions and IoT devices in the 5G era, powering the Digital Next initiatives of some of the largest and most innovative companies world over.

You may read some of the global media coverage here talking about how we have been charting our way for the bright future leveraging deeper expertise in 5G, AI and IoT.
To hear and know more about some of the recent innovation we have been engineering, you may register for the upcoming webinar here.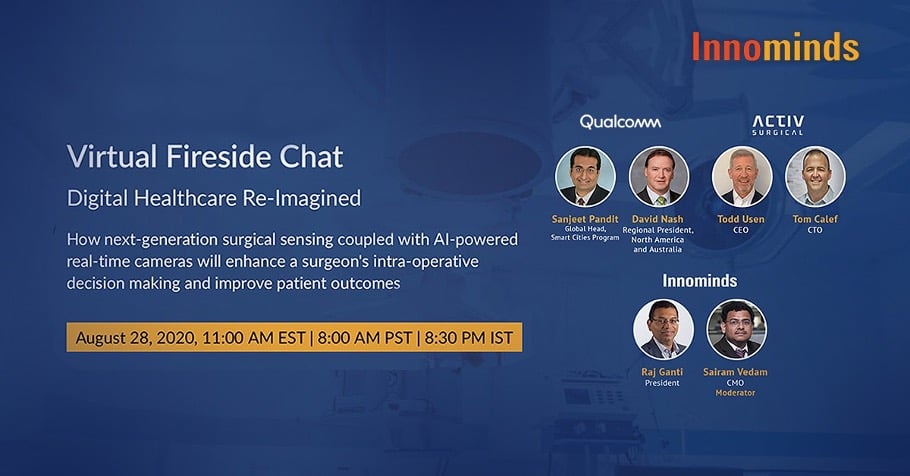 For more information visit www.innominds.com and explore ways in which we can help 'Engineer the Digital Future' and 'Power your Digital Next' initiatives.