While the pandemic is raging in the world currently, businesses stand the danger of a rapid decline in financial stability and inability to maintain critical revenue generating assets. In the past year, many businesses have inculcated more digital aspects in their customer facing activities in order to sustain themselves. The banking sector has faced a similar setback, since people forewent major credit investments or push through the inability to make transactions offline for the time being.
In the Forrester State of Digital Banking report, 2021, only a few leading banks were seen to be tackling this problem head on by undergoing a digital transformation. The rest were struggling to implement digitization and unlearn a few impractical methods of doing business amidst the pandemic.
Considering the fact that world economics will shift to a digital and deeply technologically indulgent model in the coming years, it is rather surprising to see that 65% of global purchase partners are still reluctant to accelerate the digital front.
Even while other industries embrace the latest technology, banking and the financial service businesses still lack in the adoption of technology that drives overall digital transformation.
Perhaps the greatest factor influencing this sluggish pace might be the lack of a foundation of technological infrastructure, tools and talent in the sector. Financial institutions are not driven by the need to engage the customer with their business, even though they should be.
Customer engagement through the digital personalization has been evidentially observed to help revenue growth in the BFSI sector. McKinsey & Company projects that personalization can drive up to 15% revenue growth for companies in the financial services sector.
To counter the slow adoption of digital banking, platforms that can accelerate software development without investment in time and talent, such as low-code and no-code software development platforms have emerged. Low code is the easiest implemented solution that could help financial service players (FSPs) tide over the challenges faced by the banking industry to embrace digital transformation faster.
1. Digital transformation on the side
Low code forestalls active digital transformation drives inside financial organizations. Though the point of a low code platform is to offer a faster development process and faster rollout of features, it can ignite the development of better software to encourage more digital banking and online transactions in an otherwise stagnant customer segment.
Sadly, recent studies indicated that digital transformation through huge digital investments have hardly helped banks and financial institutions even while they are willing to spend on building their technology infrastructure and high talent. This could be associated with the multiple development bottlenecks that come along with static approaches.
Here is where Low Code Application Platforms (LCAPs) come into the picture. As defined by Gartner, LCAP is an application platform that supports rapid application development, deployment, execution and management using declarative, high-level programming abstractions such as model-driven and metadata-based programming languages, with one-step deployments.
With low code platforms, organizations are getting ahead of their application development ventures because of lower dependency on architectural advancement, proprietary and time-consuming coding behind the scenes, and worrying about security lapses during development. It is only safe to estimate that LCAPs can transform the banking business landscape through a better and faster digital interaction with the customer through its rapid application development (RAD) capabilities.
Low code platforms then also pave the way for other digital endeavors to take root inside an organization. The biggest advantage of low code is its democratic nature that can liberate a business from playing catch up from outsourcing services. But it can still motivate successive changes to the technological base with the increase in ROI and use cases.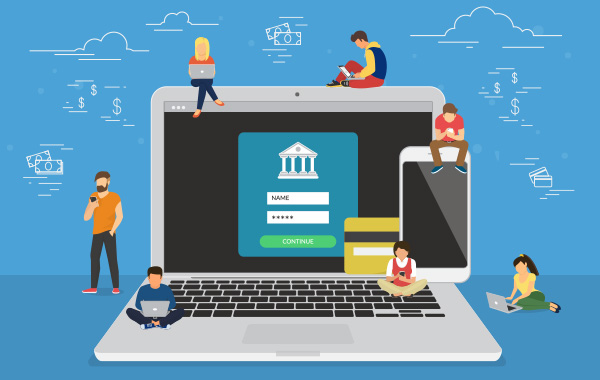 2. Rapid upgrades
Topping up the digital transformation potential of the LCAPs is the rapid implementation of feature upgrades, quick bug-fixes, and ease of attaching innovative components to existing applications, on top of building new ones.
The principal analyst at Forrester said, "Low-code development platforms have the potential to make software development as much as 10 times faster than traditional methods and are emerging as a key strategy to accelerate app delivery to support digital business transformation".
Developing applications involved far less coding (around 80% less) than with traditional development. It was also far less expensive for banks to opt for low code development than take the traditional approaches of development consulting or forming an entire IT team.
From a customer's POV, the rapid developments can offer them quick onboarding experiences, whether KYC compliances or acquiring offers.
3. C

u

stomer

satisfaction
How many times have your customers abandoned a transaction mid-way due to a broken application feature or site repairs for feature upgrade? Unsatisfied customers have a way of letting you know their struggles and it benefits an institution to recognize them. The difficulty in bringing these feedbacks into development is caused by a huge gulf between departments that work in siloes.
Financial organizations are struggling to find the balance between development and business application for their digital ventures. Low code comes in between this struggle by involving the business perspective into development by shortening the gap between technical development and business development.
90% of IT leaders find that the flexible design of low code platforms helps to significantly improve customer experience compared to traditional development platforms.
Low code reduces the number of feedback loops by quickly implementing changes into the application software.
4. Lesser investment in talent
The dearth of talent has primarily motivated low code, no code platform development in the early stages along with the need for democratized software development.
Global Knowledge reports that over 80% of North American IT departments have a skills gap.
It is inevitable that IT managers keep a lookout for substitutes to fill in this gap. Hiring the right talent that understands both the business trajectory and the development requirements is rare in the current environment. It becomes expensive to have to train and keep such high-value skill inside the organization.
70% of IT leaders found that low-code platforms are more affordable compared to traditional development platforms, and 80% cited the ability to meet requirements within budget according to a Forrester Research Survey on Low code platforms.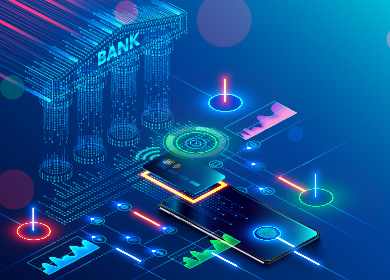 The framework-driven approach that offers reusable components, the drag and drop features, prefabs, and template-driven development of low-code allows a low-skill developer to make desired changes to the apps.
Low code platform's IDE (Integrated Development Environment) gives such developers a simple and visual interface for a cross-platform development experience.
5. P

ersonalization
Business-centred development will have a focus on consumer preferences and requirements. Investing in the tools for a personalized operating model application will embed the marketing perspective into the business.
Brands risk losing 38% of customers to poor personalization efforts, according to a Gartner survey.
Low code platforms offer personalization based on customer preferences and company interests. It is a less stringent development environment as opposed to no-code since it allows independent personalization while eliminating the risks of security issues with custom code.
Low code and Automation Merge
d
for Rapid Application
Building
Innominds merged the capabilities of low code tools and powerful automation to build ticket management systems.
The cost-effective solutions provided automated workflows, seamless synchronizations, and easy data collection. These solutions took care of the code-quality issues that these organizations were facing on a daily basis by removing custom code for low-code templates.
Reportedly, this created enormous results in reducing the effort and time spent on managing processes and fixing bugs. Application development and deployment was made 20 times faster than average.
Our No-code Low-code platform iSymphonyTM aims to help global companies launch world-class, business-critical applications, cutting edge software products faster, optimize development costs, achieve scale and agility, automate processes and achieve superior end-user experience.
Our 'RAD Centre of Excellence' is steered by a pool of certified engineers, solution architects, product evangelists, design experts well-versed with application development using a wide array of industry-leading low code platforms.