We are happy to announce the that we have added Raj Neravati, Founder and CEO of Hug Innovations Corp., to our Board of Advisors here at Innominds.
"We are honored to have Raj join our Innominds team," said Divakar Tantravahi, Chief Executive Officer, Innominds Software Inc.
"Raj has a remarkable history of helping commercialize new technologies and providing technology innovation a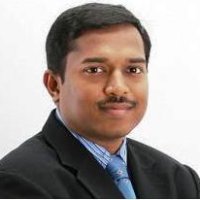 nd leadership to enterprises. His experience in the verticals Financial Services, Insurance and Healthcare industries will be of great help to guide our strategy of aligning and offering Digital Transformation services to Global Enterprises."
Raj Neravati is an accomplished leader with a successful career as a technology entrepreneur, focused on growing and managing business operations. As Founder and CEO of Hug Innovations Corp., Mr. Neravati endeavors to bridge the gap between humans and technology through wearable technology products, aiming to deliver a lifestyle companion to consumers by simplifying and humanizing technology.
Neravati brings years of experience leading global sales and operations in companies like Cigniti and AppLabs. He has a unique ability to understand challenges from a variety of perspectives, producing strategic decisions that execute in a successful fashion.
"I am proud to join the Innominds team in their work helping enterprises with their digital transformation initiatives," said Raj Neravati. "I am impressed with Innominds innovation acceleration and growth potential, and I look forward to helping them with additional strategy and be part of the growth story. I am excited to leverage my background in technology innovation as well as global delivery management experience in various industry verticals enabling the growth for Innominds."
Welcome to the Innominds Team, Raj!