Today we proudly announce the addition of Rahul Sandil to our Board of Advisors. Rahul is the Vice President of Marketing for VIVEPORT™, the app store for virtual reality, where customers can explore, create, connect, and experience the content they love and need. He will advise Innominds in their growth of our global enterprise business, specifically focused on the company's VR, AR, and next-generation technology offerings in a broad range of verticals.
"We have recently benefited from having an active, engaged Board of Advisors here at Innominds," said Divakar Tantravahi, Chief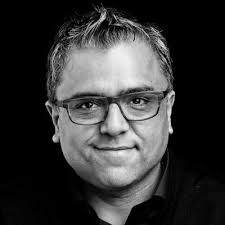 Executive Officer, Innominds Software Inc. "With each wave of growth, evolution, and, importantly, transformation, Innominds continues to rely on our Board of Advisors in meaningful ways. The addition of Rahul will be impactful to not only our company, but also our clients, our current transformation, and our overall future success."
At Viveport, Rahul is responsible for positioning the company's mission to democratize access to the world's most diverse selection of immersive experiences by empowering content creators to reach and engage the fast-growing global VR audience. Viveport showcases VR experiences across art, creativity tools, design, education, fashion, music, sports, travel, video, and more. Before joining Viveport, Rahul worked in marketing, strategy, and business development leadership roles at Amazon (Amazon Video), Microsoft (Xbox), Reloaded Games, HCL America, Net Matrix Solutions, and The Gramophone Co. Of India.
"I'm humbled to join a talented team on Innomind's Board of Advisors," said Rahul Sandil. "I share many of the company's values and appreciate how they continuously produce high-quality results for their customers. Their commitment to setting new standards in the industry is commendable, and their focus on joint innovation with their clients and partners creates real impact. I look forward to advising the executive team at Innominds and contributing to the success of their customers."
Rahul earned an MBA in Marketing and International Business from the Management Development Institute and a BA in Economics from St. Xavier's College. He joins our all-star Board of Advisors with the recent addition of James Greene, Founder and Managing Director of Sky D Ventures and Raj Neravati, Founder and CEO of Hug Innovations Corp.
To learn more about Innominds and our next-generation solutions and offerings, please contact us today!