It is with great pride that we announce the addition of James Greene, Founder and Managing Director of Sky D Ventures, to our Board of Advisors. James will assist us in the growth of our global enterprise business, specifically focused around the company's Analytics and Connected Device offerings in the financial industry.
"It is an honor to welcome James Greene to our growing Board of Advisors," said Divakar Tantravahi, Chief Executive Officer,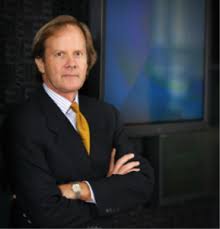 Innominds Software Inc. "James brings with him decades of experience and success in the global financial services industry and the technology industry. This makes him an extremely valuable addition to our team as we expand upon our offerings of Connected Devices and Big Data technology framework iFusion Analytics to enterprise markets. He is the type of advisor who clearly understands the path Innominds wants to take and brings in the depth of vertical focused experience to support Innominds evolution."
Currently, James is the Founder and Managing Partner of Sky D Ventures, a private equity and advisory services company serving the global financial services and FinTech market. He has served and continues to serve on the Boards of several private and public companies in and outside of the United States.
Prior to Sky D Ventures, Mr. Greene was with a private equity and incubator firm focused on creating and scaling up enterprise class big data software companies. He previously worked with Cisco, joining in 2005 as Vice President and Global Head of its Financial Services Consulting Business. From there he served as leader of Cisco's Global Strategic Partner Organization and most recently as Vice President in its Global Advanced Services Organization. He has also held senior executive roles at Accenture and CapGemini.
"Innominds is intently focused on ensuring their customers success and has a tremendous opportunity in taking their Analytics and Connected Devices to enterprises addressing their Digital Transformation initiatives," said James S. Greene. "I look forward to joining the Innominds team and contribute my experience and leadership to assist in catapulting Innominds to the next level in their global enterprise business."
Welcome to the Innominds Team, James!