We are pleased to welcome Partha Srinivasa to our growing Board of Advisors. Partha, a seasoned global CIO, will advise us in the growth of our global technology offerings in the Financial, Insurance and Retail industries.
A C-level executive in insurance and financial services firms for the last 15 years, Partha is recognized for his knowledge of strategic IT transformation, as well as Fortune 500 IT leadership roles. As CIO at SafeAuto, his responsibilities are focused on driving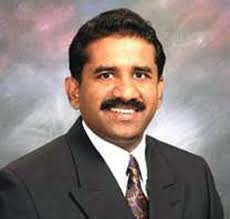 technology as key and strategic enabler for the company. Mostly recently, Partha was Group CIO of Tokio Marine HCC where he successfully drove IT transformation for the entire group. Partha was also the Group CTO and Global CIO of Zurich Insurnace Group and prior to that, as CTO, divisional CIO and SVP at Farmers Insurance Group. He has also held positions with Deutsche Bank, HP and Tata.
"It is with great pleasure that we welcome Partha Srinivasa to the Innominds Board of Advisors," said Divakar Tantravahi, Chief Executive Officer, Innominds Software Inc. "Partha is a great addition to our team, complementing our Advisory Board with his many experiences as a CIO for global enterprises. We look forward to his guidance in positioning Innominds' many digital transformation solutions and offerings for companies in the Insurance, Banking and Retail industries."
Recently Partha was recognized with top awards like the Top 10 Global CIOs in the World (2015), Top 10 CTOs in the World (2013), Top 25 Global CIOs in World (2014), Impact Award Winner (2015) and more. Partha is an ardent industry speaker on technology and innovation and also involved in many non-profit organizations providing community service. Partha holds an MS in Management from IIT, Chennai, India, as well as a Bachelor of Engineering.
"We are seeing an incredible shift with most enterprise companies moving towards next-generation IT with a particular focus on digital transformation, leveraging data to its fullest potential," said Partha Srinivasa, Advisor to Innominds. "Innominds is best poised to help and partner with these companies for this digital journey. They are not only passionate about the work they do, they live up to their core values every day with delivering the best customer service and quality, innovative solutions for their customers. I look forward to joining the Innominds leadership team in assisting them with this transformation journey and rising to the next level."
Srinivasa joins our growing Board of Advisors at Innominds. Contact us today to learn more about our capabilities and services in the Financial, Insurance and Retail industries!