We have exciting news to announce! We have strengthened our Leadership Team with the appointment of Soumya Bhattacharya as our company's Executive Vice President for Connected Devices. In this new role, Mr. Bhattacharya will oversee Innominds' Connected Devices offerings and operations, taking responsibility for further developing our business relationships across the US, India and Europe. This appointment comes at a time when our company is experiencing great demand for our services and frameworks in the Internet of Things (IoT) industry.
Soumya brings with him over 2 decades of extensive skills and experience, all with an aptitude for helping companies globally grow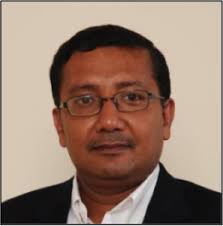 and create customer value. He joins Innominds from Sasken Communications Technologies where he served as Vice President of New Business Development. Prior to joining Sasken, he held senior sales and strategic management positions in the Product Engineering Services Industry at Aricent Group and Wipro Technologies. His previous international focus in India, Asia Pacific, Europe and the US will truly be beneficial to Innominds.
"Driven by innovation, Innominds continues to demonstrate a commitment to constantly evolving as a company in order to launch new and exciting solutions in the marketplace. As part of this evolution, we recognize the untapped potential of providing our customers with cutting-edge services, products, and frameworks," said Mr. Divakar Tantravahi, Chief Executive Officer, Innominds Software Inc. "The addition of Soumya Bhattacharya, a leader with a proven track record of innovation and entrepreneurship, to the Innominds team, will undoubtedly help propel our efforts forward for us in both the Connected Devices and IoT offerings."
"I am thrilled to be a part of the Innominds team," said Soumya Bhattacharya, EVP for Connected Devices at Innominds. "With my entire career being spent in the product engineering services Industry, I have had a chance to see many leading edge companies and technologies. Innominds' end-to-end services, products, platforms and frameworks spanned across the connected systems excite me. I look forward to continuing to bring best-of-breed solutions to Innominds' current and future customers."
Soumya holds both a Ph.D.in Robotics and Automation. He also has a Master of Technology from the Indian Institute of Technology (IIT) Kanpur and a Bachelor of Science in Mechanical Engineering from Jadavpur University. In addition, Soumya was a Mombusho fellow from Tohoku University, Japan.
Join us in welcoming Soumya to the Innominds Team. Contact us today to learn more about our capabilities and iFusion Framework.