Mumbai, India, February 16, 2018: At the recently concluded World HRD Congress at Taj Lands End, Mumbai, Lakshmi Achanta, Chief People Officer at Innominds Software, has been featured in the '100 Top HR Tech Minds'. She was conferred with this recognition by the HR Tech.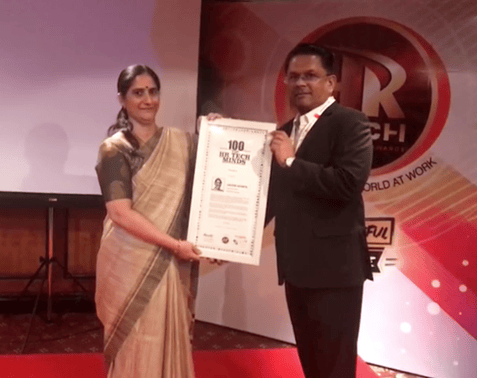 The World HRD Congress is one of the largest rendezvous of HR leaders that brought together over 2000 professionals from more than 133 countries. It is an endeavor to bring together like-minded leaders at a common platform with the objective of enhancing knowledge and network.
Lakshmi has been recognized for her relentless mission of nurturing and retaining high performing and unique diverse workforce, enabling growth of every individual by creating the synergy through novel modalities of HR technologies. She is considered a unique human-centric HR leader who has been promoting the culture of "succeeding together" and bringing 'oneness' and 'we' ness in the organization. Speaking on the occasion, she talked about the impact of technology on our Employee Value Proposition (EVP), which, in turn, keeps the current and future employees engaged and happy at the workplace.
Upon receiving this recognition, Lakshmi said, "I am delighted. This award reinforces our belief in Innominds' philosophy that an organization's work culture should be more employee-centric. We are living in an extraordinary time. These are times of radical technological changes and we have to appreciate our employees' efforts."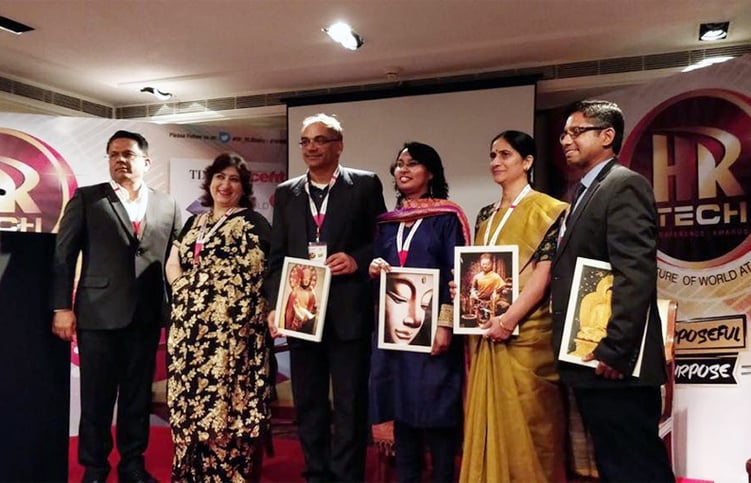 Lakshmi was appreciated for advocating an environment that enhances the critical thinking of more than 1000 innovators and encouraging each and every employee to think like entrepreneurs. Additionally, she has been instrumental in solving the complex problems of the customers effortlessly and has taken the graph of the organization a notch higher.
About Innominds Software Inc.
Innominds is a trusted innovation acceleration partner focused on designing, developing and delivering technology solution in specialized practices in Big Data & Analytics, Connected Devices, and Security, helping enterprises with their digital transformation initiatives. We build these digital practices on top of our foundational services of UX/UI, application development and testing for technology companies. From ideas to commercialization, Innominds provides great ideas, engineering talent and proven technology solutions that help our clients succeed in today's highly competitive market. For more information, please visit www.innominds.com