San Jose, California, February 15, 2018: We are extremely pleased to announce that Mr. Krishna Guda (GK) has joined the Innominds leadership team as the President & Chief Strategy Officer. In this role, he will be steering global strategy with a focus on business operations, delivery and growth in global markets.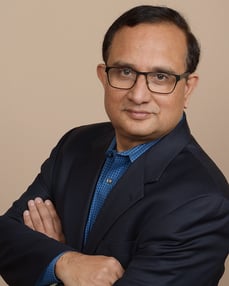 Krishna has over 25 years of experience with diverse strategic leadership roles across various organizations. His strategic thinking, combined with his excellence in execution, has helped several companies to grow significantly. As an innovator, visionary and advisor, Krishna has provided strategic value for companies focused on Product Engineering, Enterprise S/W Products and Services. He has experience in driving business strategies and implementing execution models for companies such as Sierra Atlantic/Hitachi Consulting, Far East Computers Pte. Ltd./HCL and Digital Equipment India Ltd./HP.

"Krishna has 'best in the business' track record in worldwide business operations, strategic business planning and growth. We look forward to leverage his thought leadership in leading Innominds to execute on our joint vision. We are proud to have him on board," said Divakar Tantravahi, Chairman & CEO, Innominds.
"Glad to be a part of the leadership team and share the vision. Our goal is to help companies in accelerating innovation to achieve Digital Transformation and stay ahead in their industry segment. I am looking forward to be a part of this exciting journey."
A warm welcome to the Innominds family, Krishna!