It gives us immense pleasure that we announce the addition of Mr. Sai Chintala to our Innominds team as President, Quality Engineering and Innovation. In this role, Sai is responsible for building global testing businesses for Innominds, covering cross functions, strategy, planning, competency, sales, and delivery.
"Sai brings best-in-the-business track record of building testing services, in recent times with Cigniti and AppLabs. I am proud to have him on board." said Divakar Tantravahi, Chairman & Chief Executive Officer, Innominds.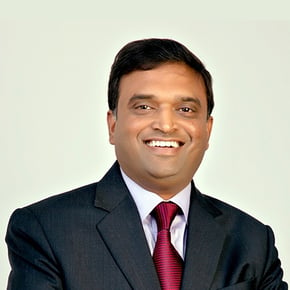 "I am happy and excited to join Innominds and partner in the Innominds growth." quips, Sai Chintala. "I am impressed with the Innominds leadership in Product Engineering, Advanced Analytics, Connected Devices, IOT and Digital Transformation space, and believe that Innominds is poised for a huge growth with this expertise. I'm confident that my experience in building global service delivery organizations with Quality Engineering Innovation will contribute to strengthening Innominds' leadership in Quality Engineering for today's connected world."
Sai has solid expertise in building global service delivery organizations, which are spread across diverse geographies, serving Fortune 500 Enterprises, ISVs, Startups and Unicorns.
Sai brings rich industry experience of 25 years, of which 16 years are in software testing and 10 years in technology consulting. He started his career in the US and spent over a decade before moving to Hyderabad in 2002 to join AppLabs where he worked as Senior Vice-President, Global Delivery and Solutions Engineering. Sai had been an integral part of AppLabs executive leadership team. Spending close to a decade at AppLabs, Sai was instrumental in building AppLabs as the World's Largest Independent Testing Company.
Most recently, Sai was part of Cigniti providing leadership to Global Delivery, Inside Sales, Solution Engineering, and Innovation, and helping it positioned as World's Second Largest Independent Testing Company.
A warm welcome to the Innominds family, Sai!