Mumbai, 18 February 2019: We are proud to announce that Divakar Tantravahi, Chairman & CEO, Innominds has been conferred 'CEO with HR Orientation' Award at the World HRD Congress event, which was held at Mumbai on February 15, 2019.
The award is given to honor visionary CEOs for championing HR best practices and building it into the fabric of business. The title was conferred upon Divakar in recognition of his contribution to human resources development, leadership and capability building within the organization.The award is conferred by ET Now in the World HRD Congress to the best-talented individuals in the private as well as public sector.
Upon receiving the award, Divakar said, "I am feeling honoured to receive this award. We are living in a technological era where employees are treated at par with customers and we understand that employee-centricity and their satisfaction are key cornerstones for a successful employee engagement and ensuring business growth." "Our focus is on creating great employee experience through continuously improving our employee-friendly HR policies" he added.
The event focusses on covering various HRM and HRD issues at the national level, playing an important role in building organizations of the future.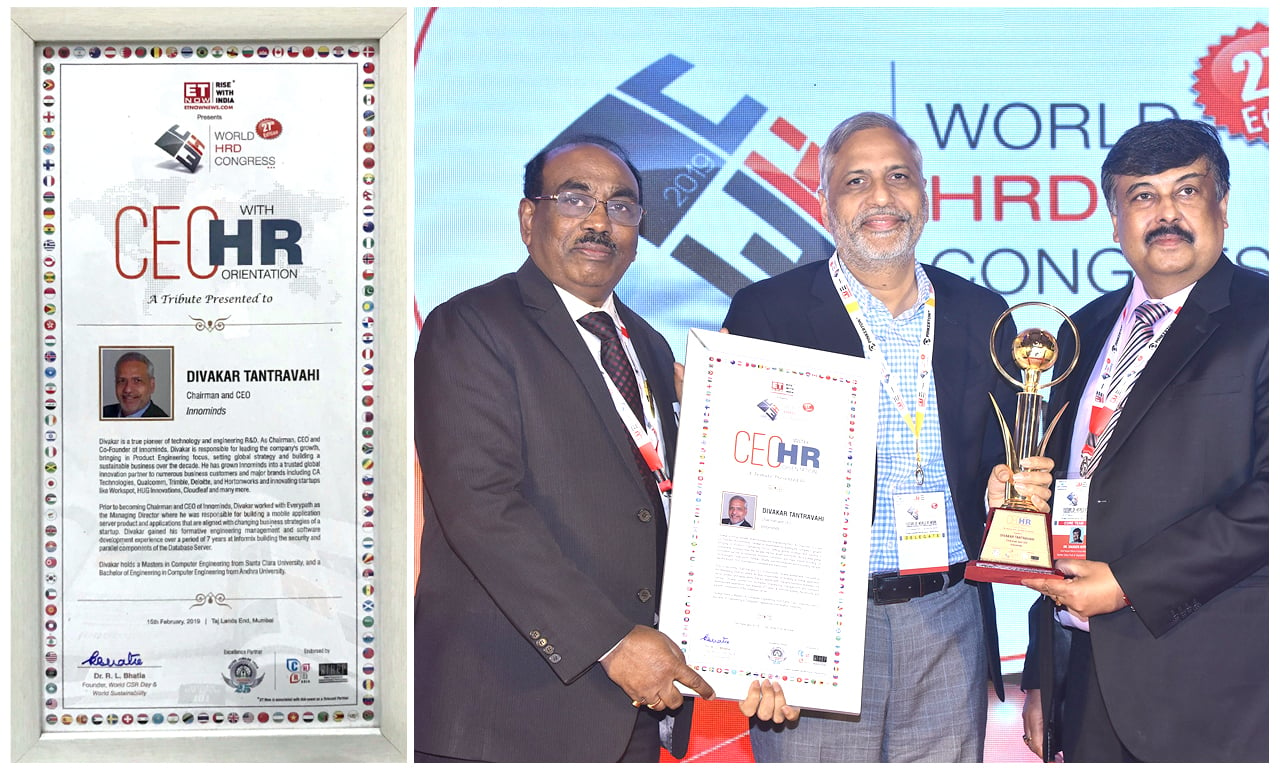 About Innominds
Innominds is a leading Digital Transformation and Product Engineering company headquartered in San Jose, CA. It offers co-creation services to enterprises for building solutions utilizing digital technologies focused on Devices, Apps, and Analytics. Innominds builds better outcomes securely for its clients through reliable advanced technologies like IoT, Blockchain, Big Data, Artificial Intelligence, DevOps and Enterprise Mobility among others.
From idea to commercialization, we strive to build convergent solutions that help our clients grow their business and realize their market vision. For more information, please visit www.innominds.com