Mumbai, February 18, 2019: Innominds Software Inc. was bestowed with "Dream Companies to Work For" award in addition to winning the 'Dream Company to Work For IT Sector' award. The awards were presented by ET Now at the World HRD Congress event at Mumbai on February 16, 2019.
Fueled by its intrinsic employee-centric approach and for being successful in creating an innovation-filled work environment, Innominds was ranked 25 in the 'Dream Companies to Work For'.
The World HRD Congress is one of the largest rendezvous of HR leaders that brings together around 2000 professionals from over 133 countries.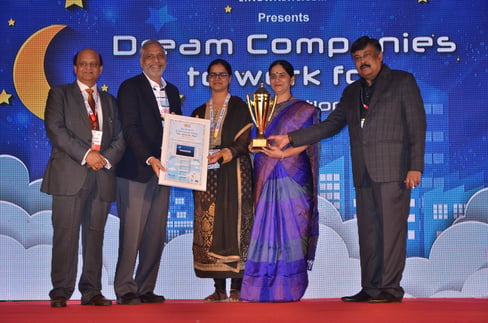 "It is a great honor and we are pleased to have received this award on behalf of Innominds family at the World HRD Congress," said Lakshmi Achanta, Chief People Officer, Innominds. "We have always believed that organizations, which are employee-oriented and create great employee experience succeed in all departments. They will achieve not only an overall business productivity but also succeed in better employee retention. Going forward, we will continue to invest in our employees career growth, which, in turn, would assist in achieving our business objectives," she added.
Innominds was recognized for its employee-friendly work policies with an 'employee-first' approach, its retention record and for providing exciting career growth opportunities. The organization got special mention for its transparent policies. In the year 2017 and 2018, Innominds was ranked 36 and 32 respectively in the 'Dream Companies to Work For'.
When it comes to future of work, Innominds has always been of the opinion that new cutting edge technologies are going to have an impact on almost every facet of the workforce. With innovation being one of the pillars of the organization, Innominds was presented with the 'Dream Company to Work for IT Sector' award. The company provides technical trainings and certifications to its employees, and gives them the opportunities to work on the latest emerging technologies that are bringing disruption and revamping the way businesses are done.
"We have been focusing on creating a work culture where employees can have ample learning and career growth opportunities, wherein an individual's opinion is valued and rewarded. This has been made possible only by constant practice, and efforts made by our employees who have immense belief in the company's values and vision," said Divakar Tantravahi, Chairman and CEO of Innominds. "We, together as a cohesive force, were able to create a 'Dream Company to Work For.' We believe that if we take care of our employees, our employees will take care of our customers that will contribute to an overall growth and success," he added.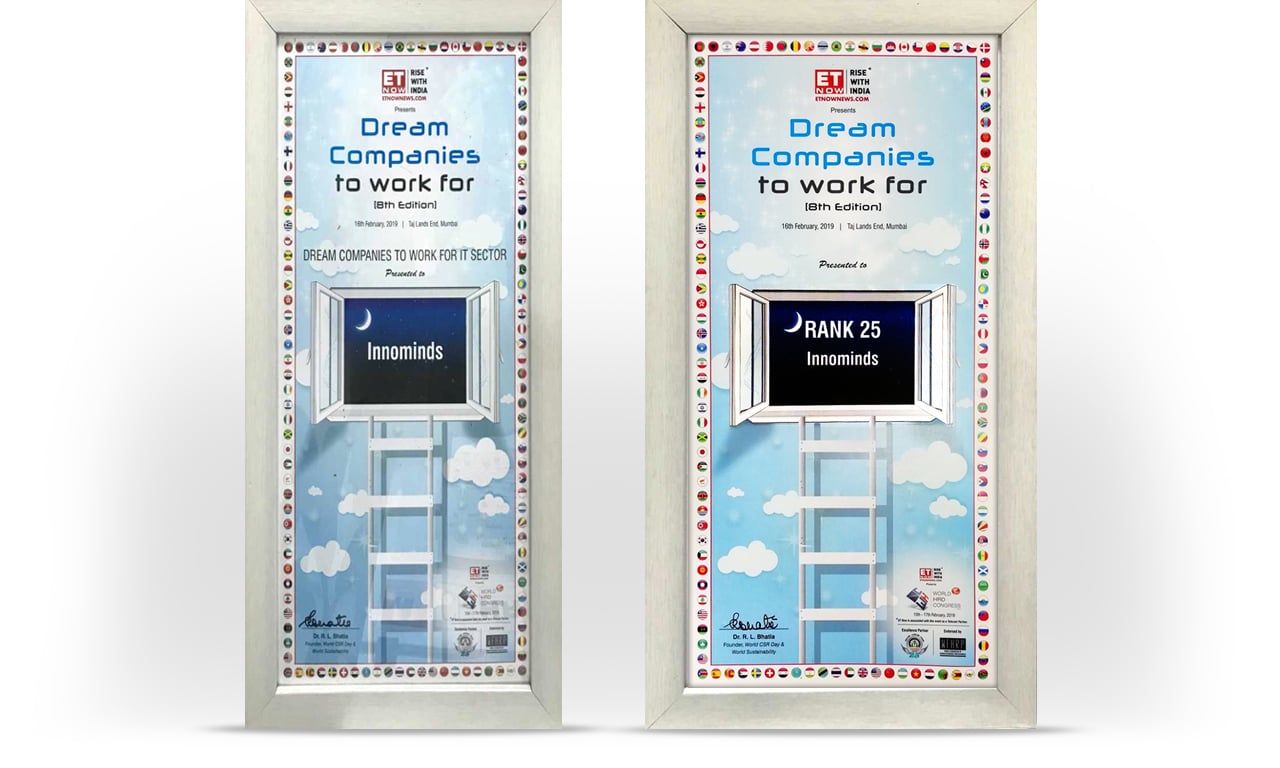 About Innominds
Innominds is a leading Digital Transformation and Product Engineering company headquartered in San Jose, CA. It offers co-creation services to enterprises for building solutions utilizing digital technologies focused on Devices, Apps, and Analytics. Innominds builds better outcomes securely for its clients through reliable advanced technologies like IoT, Blockchain, Big Data, Artificial Intelligence, DevOps and Enterprise Mobility among others.
From idea to commercialization, we strive to build convergent solutions that help our clients grow their business and realize their market vision. For more information, please visit www.innominds.com