Hyderabad, India, 21 September 2019: As a testimony to Innominds' expertise in transforming and implementing next generation testing practices in the field of product and quality engineering, it has been chosen, second year in a row, as the regional partner for the 19th Annual International Software Testing Conference (STC 2019), which is scheduled to be held on December 5-6, 2019 at Bengaluru. As a part of the event, Innominds hosted the regional rounds at its Hyderabad premises on 21 September 2019.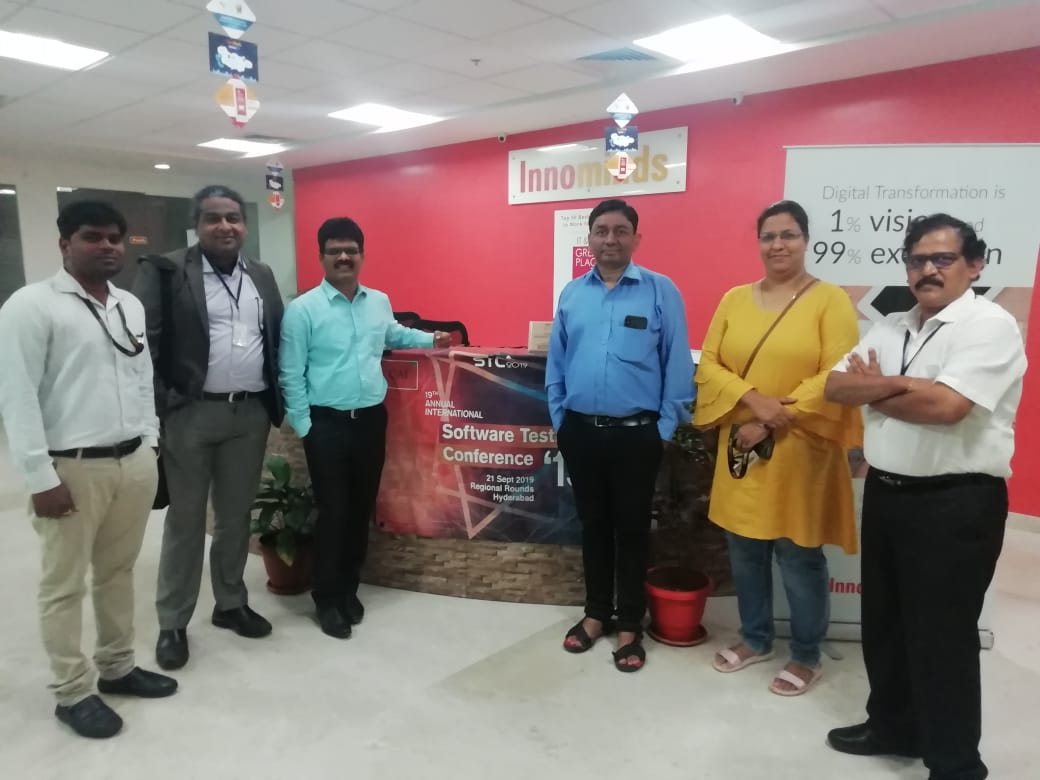 The event saw industry's best software testing professionals participate and share their insights and expertise in the field of Artificial Intelligence (AI), Automation Testing, Robotic Process Automation, Autonomous Testing, IPA and other emerging technologies.
Built on the theme of 'Architecting Continuous Quality', this year, the conference will be a display of ideas, experiments, and experiences to explore challenges and suggest techniques and innovations to overcome the common problems. The regional qualification rounds were held on 21 September 2019 across Bengaluru, Delhi, Mumbai, Pune, Chennai and Hyderabad.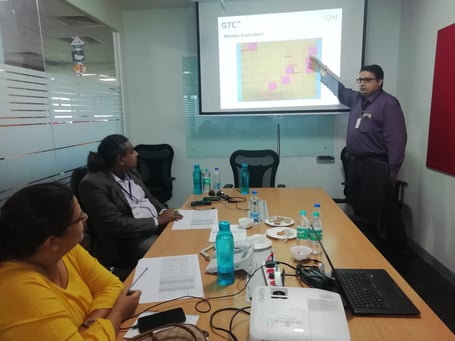 The event saw an influx of industry professionals, practitioners, thought leaders and subject-matter experts from the testing world.
Attending the event, Kalyan Kumar Ghattu, Senior Manager - Quality Engineering, Innominds, said, "With the rise of AI, we are witnessing a much higher reliance on test automation. In the current technological scenario, testing needs to happen simultaneously with development."
The event was a big success with 18 presentations made by automation enthusiasts in front of a jury comprising of both internal and external software testing practitioners.
Sagar Pathineni, Associate VP – Quality Engineering, Innominds, speaking on the event said, "The current automation testing ecosystem is going through a rapid digital transformation change and will evolve with time. The challenges that are ahead of us are immense. With the progression of AI, the whole game will change."
He further added, "There is a need to understand our environment, organize our thoughts, create efficient tools for transformation and ultimately prepare to propel into the future. Events like these serve as a springboard – a platform for automation testing professionals providing them with an opportunity to address complex issues."
Saikumar Chintala, President - Quality Engineering, Innominds, said, "We are glad to be associated with STC 2019 and host its regional rounds. Attending STC conferences help Quality Engineers and organizations in understanding latest industry trends, emerging tools & technologies and best practices in the testing space. This event provides a platform to meet industry thought leaders and propose new ideas to enhance existing processes, practices and develop new solutions for existing problems.