Innominds has announced today, that it had won 'Runner-up' award in the 'Fullerton Supply Chain Finance Challenge' at the Blockchain Business Conference, Vizag. The Fullerton Supply Chain Challenge award, merits companies that are promising, provide a solution-offering that is relevant, achievable, scalable and robust in Blockchain technology.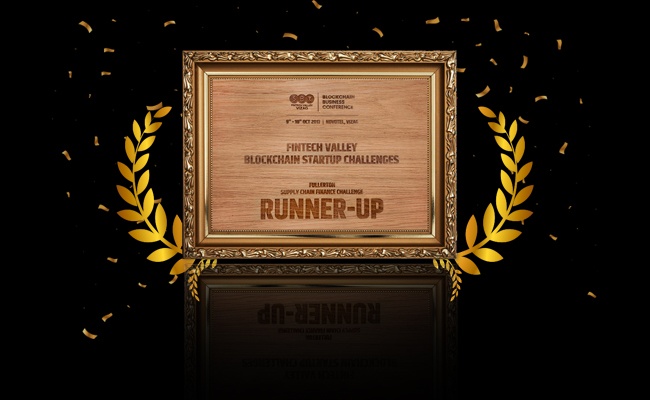 The conference was hosted by Fintech Valley-Vizag and initiated by the Andhra Pradesh government in partnership with IDFC and Fullerton. The award was presented by Sri J.A. Chowdary, Special Chief Secretary & IT Advisor to the Chief Minister - Govt. of AP, at the Blockchain Business Conference held on 9th and 10th October 2017. Innominds' solution has been declared 'Runner-up' by the jury, alongside are 5 shortlisted nominees and close to 14 companies participating in this category.
The event was organized to explore Blockchain use cases and business models that support digital transformation. The event has served a great platform for interaction with global Blockchain experts and early adopters of this technology.
At the conference, Innominds' proposed solution has received much appreciation from senior executives, delegates from other companies and from industry experts as well.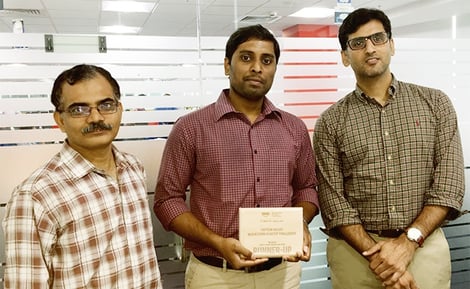 Attending the event representing Innominds' Dinesh Lulla, Senior Architect - Solution and Sales said, "The conference has provided an excellent platform to showcase our Blockchain expertise which attempts to address real-world problems in Supply Chain Finance domain and also measure market`s acceptability to such innovations. Winning this award is both satisfying, in sense it is a recognition for the hard work and effort our team has put in, designing the solution, and it is equally motivating (to do better), in sense that there are further improvements that can be made to make it a perfectly-optimized solution."
"We are proud to be named as Runner-up in the Fintech Valley Blockchain Business Conference, said Divakar Tantravahi, Chairman & CEO, Innominds. Talking about its market potential, considering the ripple effect Blockchain technology has created and the way it is changing the finance world, Divakar further adds, "We have invested significantly in Blockchain this year. We are seeing significant interest from the market in utilizing Blockchain to improve operations in Smart Contracts, Supply Chain, and Know Your Customer business processes. This award reaffirms our belief that Blockchain is a transformational technology and we will continue to provide best-in-breed solutions."
Innominds Blockchain service at a glance:
Innominds combines the best of the boutique Blockchain world with the rigor of large development shops and bridges the gap between project-concepts and production-ready applications.
Innominds Blockchain Service is the answer to automating manual processes and providing lightweight transaction hubs thus, reducing risks and enhancing operational efficiencies.
About Innomimnds:
Innominds is a dedicated product incubator for technology industry clients seeking help with Design, Technology and Engineering solutions across all stages of their product life cycle.