Prestigious Awards Program Recognizes Outstanding Data Technology Products and Companies
LOS ANGELES, April 8, 2020 – Data Breakthrough, an independent market intelligence organization that recognizes the top companies, technologies and products in the global data technology market, today announced that Innominds, a specialist provider of Digital Transformation and software product engineering services for leading enterprises and global software product companies, has been selected as the winner of the "Data Monitoring Solution of the Year" award for its iFusion Analytics platform in the 2020 Data Breakthrough Awards program.
Innominds' iFusion is a highly scalable and distributed platform comprised of patented Big Data technology and powerful out-of-the-box analytics algorithms all pre-integrated to meet the needs of specific use cases. iFusion collects poly-structured data from heterogeneous sources, cleans data and makes the data ready for Data Analysts and Data Scientists to accelerate insights and to build solutions at a reduced cost.
Additionally, iFusion Analytics comes with a rich set of accelerators and components for collecting, processing, storing, reporting, monitoring, correlating and analyzing customer data either by itself or in combination with other enterprise or external data.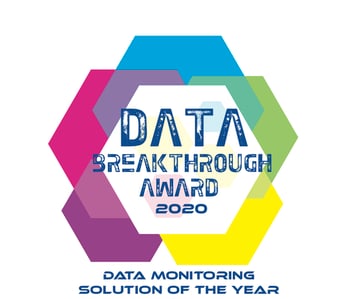 "This recognition from Data Breakthrough further validates our endeavor to Power the Digital Next initiatives of global companies. As an AI ingrained platform led services company, delivering business focused solutions based on Big Data principles is a core focus for Innominds, and our iFusion Analytics delivers on that focus," said Divakar Tantravahi, Founder & CEO, Innominds. "iFusion Analytics collects data at the source and flows it through the datastore, enabling it to perform various activities on data including data cleansing, data aggregation and transformations. The Integrated Big Data as a Service (IBDaaS) Framework approach enables enterprises, large and small, to rapidly unlock the potential within their datasets and utilize it to deliver operational, prescriptive and predictive analytics to the benefit of their business. In addition to this, iFusion Edge, the latest addition to the iFusion platform, helps us do significant work around Edge analytics, AIOps and enable Autonomous AI for the enterprises. This 2020 Data Breakthrough Awards is a powerful validation of the success and momentum of the iFusion Analytics platform."
The Data Breakthrough Awards is the premier awards program founded to recognize the data technology innovators, leaders and visionaries from around the world in a range of categories, including Data Analytics, Big Data, Business Intelligence, Data Storage and many more. The inaugural Data Breakthrough Award program attracted more than 1,200 nominations from across the globe.
"iFusion Analytics represents a true data industry breakthrough, making IBDaaS a reality," said James Johnson, Managing Director, Data Breakthrough. "While the iFusion approach is simple, the results are powerful as it reduces complexities from what normally can be month-long processes into just minutes. We congratulate Innominds and are thrilled to recognize their outstanding innovation in the DataTech space with our 'Data Monitoring Solution of the Year' award."
iFusion simplifies data preparation, so that the users can interact with data quickly and understand key relationships more intuitively while helping build powerful, stable and accurate models quickly and easily. With its ability to do live monitoring and visualize the full setup as a Dashboard for health monitoring, it provides manual override capabilities as well as to stop, start and pause jobs.
Read the global press release about this win here
About Data Breakthrough
Part of Tech Breakthrough, a leading market intelligence and recognition platform for technology innovation and leadership, the Data Breakthrough Awards program is devoted to honoring excellence in data technologies, services, companies and products. The Data Breakthrough Awards program provides a forum for public recognition around the achievements of data companies and solutions in categories including data analytics, management, infrastructure and hardware, storage, Business Intelligence and more. For more information visit DataBreakthroughAwards.com.
About Innominds
Innominds is a leading Digital Transformation and Product Engineering company headquartered in San Jose, CA. It offers co-creation services to enterprises for building solutions utilizing digital technologies focused on Devices, Apps, and Analytics. From idea to commercialization, Innominds builds better outcomes securely for its clients through reliable advanced technologies like IoT, Blockchain, Big Data, Artificial Intelligence, DevOps and Enterprise Mobility among others.
From idea to commercialization, we strive to build convergent solutions that help our clients grow their business and realize their market vision. For more information, please visit www.innominds.com