Innominds Software Inc., a leading global innovation acceleration partner for enterprise companies will be presenting their advanced analytics platform 'iFusion Analytics' at TiEcon 2017. iFusion helps companies to accelerate production of analytics and insights at a reduced time and cost.
Innominds will be available at booth 702 on the exhibition floor, where representatives will be giving personalize product demos for interested visitors.
About iFusion
Innominds' iFusion Analytics solves the data challenges that hinder enterprises today. It eliminates complexities in collecting data from heterogeneous sources and poly-structured data by providing SQL-like interface that is easy to use and combines the disparate sources through virtualization and federation. With its inbuilt rich set of algorithms or ability to onboard custom-built algorithms, iFusion Analytics enables enterprises to focus on building predictive and prescriptive analytics solutions instead of managing the Big Data "infrastructure stack" to achieve actionable insights.
About the event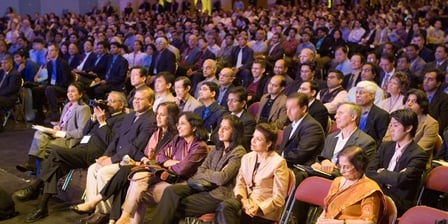 TiEcon 2017 is the largest technology anchored conference dedicated to fostering entrepreneurship. It is ranked alongside Demo, TED and World Economic Forum among the top 10 conferences worldwide for ideas and entrepreneurship by Worth magazine.
TiEcon attracted over 50,000 entrepreneurs and professionals from over 50 countries in the past. Last year alone, there were over 4,700 participants from 22 countries.